Salazar & Kelly Law Group, P.A.
Kissimmee Attorneys Committed to Helping Clients in Orlando and Central Florida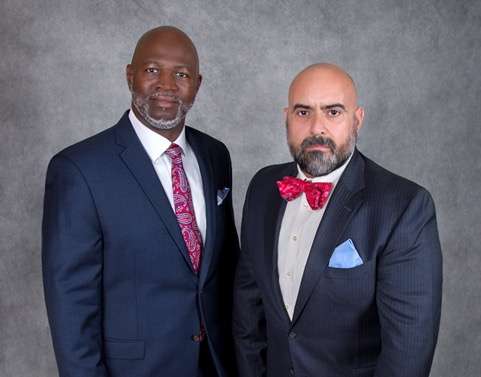 Juan Salazar and James Kelly began their careers as assistant state attorneys in Florida. There's only one way to learn how to be an effective litigator, and that's to try cases — lots of them. Juan and James have tried hundreds. They founded their own firm in 2003, and since then have dedicated themselves to providing criminal defense, auto accident and personal injury and family law services to the people of Orlando and the surrounding area.
Learn more about how Juan and James by clicking the links below:
Contact us to find out how our attorneys can help you
The attorneys at Salazar & Kelly Law Group, P.A. have handled countless car accident, personal injury, criminal defense and family law cases in throughout the Orlando-area. We handle personal injury cases on a contingency basis, so you pay us no fees until you receive compensation. For a free initial consultation, contact us at 407-483-0500 or online. Our office is on Verona Street in Kissimmee. Hablamos español.