Kissimmee Personal Injury Attorney
We represent Central Florida clients in settlement negotiations and at trial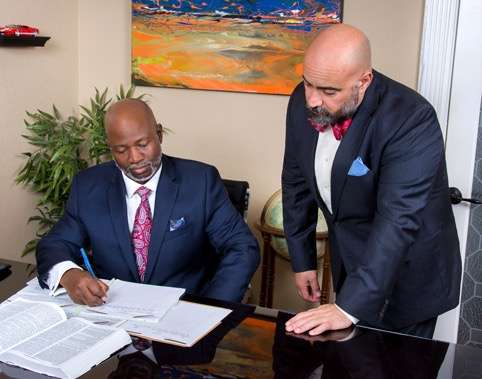 Personal injury cases are based on the principle that when someone's carelessness causes you to suffer an injury, that negligent person — and not you — should be the one to pay for the consequences of the carelessness. The negligent party, or his or her insurance company, should compensate you for your medical bills, rehabilitation expenses, lost income, pain and suffering, and diminished earning capacity. Common personal injury cases involve car accidents, slip and falls, dangerously defective products, dog bites and medical malpractice. Contact our experienced Kissimmee personal injury attorneys today.
Salazar & Kelly Law Group, P.A. fights for clients who have been seriously injured because of the negligence of others. If you have been injured and want to know about your legal options, our personal injury attorneys are prepared to give you an honest assessment of your case.
Experienced in all types of personal injury actions
Our law firm negotiates and litigates the full range of personal injury cases, but the following are some of the claims we handle most often:
Wrongful death — When a loved one dies because of someone else's carelessness or recklessness, the deceased's family deserves justice.

Medical malpractice — Healthcare providers who fail to meet the proper standard of care should be held accountable for the consequences of medical malpractice.

Traumatic brain injury — Accident victims who suffer serious head injuries often need expensive long-term care.

Spinal cord injuries — An injury to the spinal cord can limit your movement and hinder your ability to earn a living.


Premises liability — When you are injured because of a property owner's negligence, you may be entitled to compensation.

Slip and falls — A fall on a dangerously slick or uneven surface can cause serious injuries with lasting consequences.

Dog bites — An animal attack can leave permanent scars. Dog owners are responsible for the damage done by their pets.
If you have suffered an injury because of someone else's negligence, our attorneys will work hard to win you the compensation you deserve. We handle personal injury cases on a contingent fee basis, which means that you don't pay us any legal fees until you receive compensation.
Contact our Kissimmee personal injury attorneys for a free consultation today
The lawyers of Salazar & Kelly Law Group, P.A. have litigated thousands of cases. If you have been hurt and want to know about your legal options, contact us at 407-483-0500 or online to schedule a free initial consultation. We will visit you in the hospital or at your home if you aren't able to come to our main office, which is on Verona Street in Kissimmee.  We also have branch offices in Orlando and Altamonte Springs.