Police Mistakes Matter in Court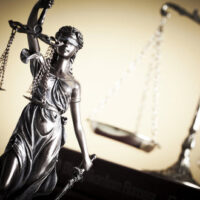 When the Kissimmee criminal defense attorneys at our firm represent you, they will take a close look at any errors that may have been made by law enforcement as they handled you, evidence in your case, and other witnesses.  If we find they departed from their Constitutional obligations or local conventions, our criminal defense attorneys are ready to use those deviations to your advantage.
Proper Stops & Warrants 
We all know that law enforcement stops individuals on foot or in vehicles every day. But what if these stops transpire because the way a person is dressed, the kind of vehicle someone is driving, or a person's race, ethnicity, or religion? That's when the stop could be called into question as a violation of your rights.  There are procedures that must be followed when police make stops, searches, or property seizures.  They absolutely must have probable cause based on a reasonable suspicion that someone has been involved in criminal activity in order to initiate a stop. Now, an officer who witnesses suspicious behavior—say they see someone breaking into a car– would likely have probable cause for a stop and/or search.  Otherwise a judge must issue a warrant based on probable cause, or the person's consent is mandated.
 Failure to Mirandize 
Anyone who's ever watched crime TV knows that the first thing any law enforcement officer should do upon arrest is read the suspect their Miranda Rights. In Hollywood and in real life, this is required before interrogating the suspect, informing them that, outside of providing basic information such as name, address, and so forth, the arrestee needn't speak other than to request an attorney.
Coerced Confessions 
It may surprise some to learn that when convictions are overturned in the United States, a quarter of the time it is because the court finds there were false confessions that led to the convictions. These confessions have occurred  after police threats, physical and/or mental exhaustion, and, in the worst cases, physical abuse. Over 80 percent of false confessions are obtained after six or more hours in the interrogation room. To be blunt, coercing a confession is one of the stupidest mistakes law enforcement can make.
Chain of Custody Issues 
The trustworthiness of evidence can and must be challenged whenever said material is improperly collected, preserved, or documented. When officers fail to adhere to strict chain of custody etiquettes, it could result in that evidence being excluded so the jury never even hears about it.
The Defense You Deserve 
Anyone facing criminal charges deserves a robust defense. The Kissimmee criminal defense lawyers at Salazar & Kelly Law Group will fight for you.  To discuss your charges, schedule a confidential consultation today.