Two Individuals Arrested for a Murder That Took Place in Kissimmee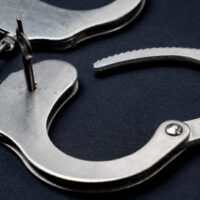 The Osceola County Sheriff's Office obtained and executed search warrants that led to the arrest of two individuals suspected of killing a man in late December during a drug sale. Each suspect is currently facing multiple charges, including murder, arson, and grand theft auto. One of the defendants has also been charged with multiple drug crimes. Being charged with homicide is serious, even when you know you are innocent or were involved in an unfortunate accident. If you are facing these types of charges, you should work with an experienced Kissimmee homicide defense attorney right away.
Florida Homicide Law
The term "homicide" covers a number of killing- related crimes including murder and manslaughter. Under Florida Statute Section 782.04, murder is the unlawful killing of a human being, which may:
Be premeditated,
Have occurred during the commission of certain crimes,
Resulted from the distribution of illegal drugs that caused the death of the user, or
Resulted from an imminently dangerous act from a person of depraved mind and in disregard to human life.
Depending on the circumstances of the murder, including whether it was premeditated, or occurred during the commission of a certain crime or killed a specifically protected citizen, defendants can be charged with first, second, or third degree murder.
Under 782.07, manslaughter is the killing of any person through a negligent act.
Understanding the Levels of Murder and Manslaughter Charges
First degree murder, categorized under Florida Statute Section 782.04, which is a first degree felony, is the highest homicide offense you can be charged with and it is used when a murder was intentional or occurred during certain serious felony crimes. Prosecutors can seek life in prison or the death penalty upon conviction.
Second degree murder is used for killings that are not premeditated and occur during certain felonies. It is also a first degree felony, and prosecutors can also seek like in prison, but not the death penalty.
Third degree murder and manslaughter are charged as second degree felonies, which are punishable by up to 15 years in prison and a $10,000 fine. However, if the victim of a the manslaughter was a certain protected individual, the felony may be raised to the first degree and punishments will be much harsher.
Defending Against Murder Accusations
It may seem hopeless if you have been charged with murder. However, there are many strong defenses at your disposal. An experienced Kissimmee homicide defense attorney will thoroughly analyze your situation and the prosecutor's evidence to determine the best way to defend you in court, gain an acquittal, or negotiate a beneficial plea bargain.
You may be able to use self-defense as a reason for your actions and the other person's death. Depending on the exact charge, you can argue you did not have the necessary premeditation or intent to have committed a murder.
Contact Salazar & Kelly Law Group, P.A. Today
If you or a loved one has been charged with a homicide crime in Florida, you want a private criminal defense attorney on your side. An experienced lawyer at Salazar & Kelly Law Group, P.A. can dedicate time and resources to your case that a public defender cannot. To learn more about how we can help, contact us today online or call 407-483-0500.
Resources:
clickorlando.com/news/two-arrested-in-the-death-of-man-injured-in-a-drug-deal
leg.state.fl.us/statutes/index.cfm?App_mode=Display_Statute&URL=0700-0799/0782/0782.html