Fight Inaccurate Drug Tests With the Help of a Kissimmee Criminal Lawyer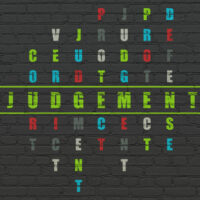 A number of individuals throughout Florida have been arrested for possessing illegal drugs only to have the state crime lab determine there were no drugs after all, the Tampa Bay Times and ProPublica co-reported. In Hillsborough County during the first months of 2014, 15 individuals were arrested on drug charges when they never had any drugs in their possession. The reason these mistakes were made was due to Florida police officers' use of inexpensive chemical field tests. A chemical field test is a small packet of a specific solution. When officers add a potential drug to the solution, it will turn a color indicating the presence of a harmless, lawful substance or a specific illegal drug. However, as useful as these tests may appear, they have led to a number of inappropriate arrests because police officers are not properly trained – or not trained at all – on how to use them. If you were falsely accused of possessing drugs because of an incorrectly read chemical field test, call a skilled criminal lawyer for help today.
Do Not Automatically Plead Guilty
When you are arrested for a drug offense, it is likely that a prosecutor will throw the book at you. Prosecutors like to appear tough on crime, particularly regarding drugs, and will charge you with the highest offense they can and ask for the harshest sentence upon conviction. This is partially a scare tactic. Prosecutors who come hard at defendants have more leverage to negotiate a plea bargain based on a guilty plea. In fact, a significant portion of low-level drug convictions come from guilty pleas and not trials.
Chemical Field Tests Can Be Inaccurate and Misread
If you have been charged with a drug offense but you know you are innocent, do not automatically plead guilty. Consult with an experienced criminal defense attorney. A lawyer will conduct their own investigation into your arrest, including whether the police used a chemical field test and whether the arresting officer had any training on how to properly use and analyze the chemical test. There are two major issues with chemical field tests: 1) police are not properly trained on how to use them and 2) they are unreliable. Chemical field tests can positively identify drugs, however, they can also show false positives with other substances. For example, cobalt thiocyanate turns blue in the presence of cocaine. However, it also turns blue for 80 other substances including common household items, the New York Times reported.
It may be possible to prove the test was used inaccurately or showed a false positive for drugs, which means your lawyer can call this evidence into question during trial or have it thrown out entirely. Your attorney can also seek to have the substance tested professionally at the state lab or an independent facility. When the results come back negative for an illegal substance, your lawyer will seek for all charges to be dropped.
The Salazar & Kelly Law Group, P.A. Is Here to Help
You do not have to accept a plea bargain that gives you a criminal record and sends you to jail when you are not guilty of possessing drugs. You can fight back. Call us at the Salazar & Kelly Law Group, P.A. in Kissimmee today at 407-483-0500 to schedule a consultation.
Resources:
tampabay.com/news/publicsafety/crime/confusion-over-field-drug-tests-highlights-lack-of-training-for-florida/2303673
nytimes.com/2016/07/10/magazine/how-a-2-roadside-drug-test-sends-innocent-people-to-jail.html?_r=0