Clergy Abuse In Florida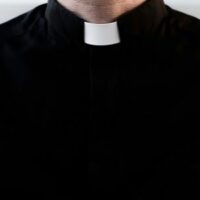 Florida's Attorney General has spent a significant amount of time looking into accusations of sexual abuse by Catholic clergy members and has discovered nearly 100 cases. In many cases, those involved were transferred by the church from other states into Florida. Unfortunately in those cases, the statute of limitations had already expired and no cases could be legally pursued. If you are a victim of clergy abuse here in the Sunshine State, regardless of the denomination, do you have any legal recourse at all?
Florida Law 
Formerly, the law required that a victim of abuse make a formal report within 72 hours of the event and put harsh limitations on legal recourse in the event that did not occur.  Recently, however, Donna's Law has been passed, eliminating this time limit altogether in cases that occurred after July first of 2020. Personal injury lawsuits seeking damages may be filed based on the following criteria:
Duty: There is an implied duty of a religious leader to provide advice and counsel in the effort to protect those seeking religious guidance.
Breach of fiduciary duty: When a member of the clergy break the trust of a victim through a sexual assault, they have failed that duty.
Injury: The physical, psychological, and emotional injuries caused by that breach of duty are real and lasting.
Link: If the harm a victim experienced can be shown to be a result of the breach of duty, there is cause for a personal injury lawsuit, which could result in financial remuneration for you.
Although this is not a criminal lawsuit, it is a tort that, if successful, could result in significant damages to address the harms you have suffered.
Next Steps 
The experienced, ethical, and compassionate personal injury attorneys at Salazar & Kelly can assist you with a number of issues:
File a claim for a Sexual Battery Forensic Exam: You may be able to be reimbursed for expenses related to evidence collection in the case.
File a claim for victim compensation: You may be able to collect financial assistance through the state to address any financial losses that occurred as a result of missing work due to physical injuries or because you had to take a child for medical care due to injuries resulting from the abuse.
Connection to Services: We can put you in touch with a variety of service providers who specialize in sexual abuse.
In the Meantime… 
As you struggle with the specifics of what has happened to you, keep these important facts in mind:
It takes courage to survive this kind of ordeal. You have that courage and have access to the tools you need to come out healthy on the other side.
You are never alone. Many others have survived this kind of abuse, and support groups are here to help.
Therapy helps. Get some.
This won't ever completely go away from you. But you can take control of the future.
Move Forward with Salazar & Kelly 
Get help today.  Schedule a confidential consultation with the Kissimmee personal injury attorneys at Salazar & Kelly Law Group, P.A. to discuss your options moving forward.
Sources:
myfloridalegal.com/webfiles.nsf/WF/MRAY-8CVP5T/$file/BVCVictimCompensationBrochure.pdf
abc-7.com/news/cover-story/2020/12/16/investigation-florida-was-dumping-ground-for-priests-accused-of-sex-abuse/