FDLE Reports Florida Crime Down First Half of 2017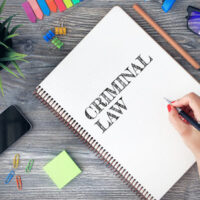 The Florida Department of Law Enforcement (FDLE) announced on Nov. 21 that crime fell across the state in the first six months of 2017. There were about 6,300 fewer reported index offenses compared to the first half of 2016, which amounted to a fall in crime volume of 2 percent. However, not all types of offenses decreased. There were more instances of rape, stalking, and motor vehicle theft in the first half of this year compared to last.
While the decrease in crime is great news for Florida residents, police officers and prosecutors are still working hard to capture and prosecute alleged offenders. If you find yourself charged with a crime in the Orlando area, do not hesitate to reach out to an experienced and aggressive Florida criminal defense attorney immediately.
Florida Crime, January Through June 2017
The FDLE reports that 306,817 violent and property index crimes occurred in the first half of 2017. Of these offenses, 42,938 were violent crimes, compared to the 43,438 violent crimes that took place in the beginning of 2016. There were 268,879 property crimes in the first half of this year compared to the 269,675 in the first half of 2016. The violent and property offenses break down as:
Murder: 531, a 5.3 percent decrease
Rape: 4,073, an 8.1 percent increase
Robbery: 9,244, a 4.6 percent decrease
Aggravated Assault: 29,090, a 1.1 percent decrease
Burglary: 44,366, an 8.3 percent decrease
Larceny: 198,304, a 1.4 percent decrease
Motor Vehicle Theft: 21,209, a 4.8 percent increase
Domestic Violence (including murder, manslaughter, rape, fondling, simple assault, aggravated assault, simple stalking, aggravated stalking, and threat/intimidation): 52,201, a 1 percent decrease
Arson: 888, N/A
Of all of the property stolen throughout Florida between January and June 2017, vehicles amount to the greatest stolen value at $285,993,577 from a total stolen value of $635,386,133. The next most valuable items stolen were miscellaneous property, jewelry and precious metals, money, office equipment, clothing and fur, then electronics. Unfortunately, law enforcement are often unable to recover stolen property. Only $207,095,265 worth of property was recovered in the first half of 2017.
Criminal Demographics
The FDLE also reported details regarding the demographics of Florida arrests. For violent offenses, 15,105 adults were arrested compared to only 1,952 juveniles. For property offenses, 37,499 arrestees were adults while 8,308 were juveniles. The number of juveniles arrested for each type of index crime (murder, rape, robbery, aggravated assault, burglary, larceny, and vehicle theft) was down. The greatest decrease in juvenile arrests was for murder, which fell 28 percent. The smallest decrease was for rape, which only fell 3.1 percent. Meanwhile, adult arrests fell for robbery, aggravated assault, burglary, and larceny, but rose for murder, rape, and vehicle theft. Arrests for stolen vehicles rose 7.9 percent.
Have You Been Charged With a Crime?
If you have been charged with any offense in Florida, the best thing you can do is contact an experienced Kissimmee defense attorney at Salazar & Kelly Law Group, P.A. at 407-483-0500. When facing criminal charges, you need to understand the specific elements of the offense, the prosecutor's burden in proving you are guilty, and the potential penalties upon conviction. A skilled defense lawyer will also protect your constitutional rights during the criminal court process and build you the strongest defense possible. To learn more, contact us today to schedule your initial consultation.
Resource:
fdle.state.fl.us/FSAC/UCR/2017/2017SA_CIF.aspx