2 of 4 Suspects Linked to Fraud and Theft Ring Arrested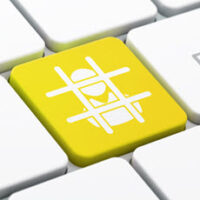 The Polk County Sheriff's Office announced in early June it arrested two people who were part of an organized cellphone and identity theft ring that extended throughout Florida, North Carolina, Virginia, and Mississippi. Edouard Fleurant, 36, and Carlos Milan, 28, both of Kissimmee, have been charged with organized fraud, conspiracy to commit fraud, and use of personal identification information. Polk County and other law enforcement officials are still on the lookout for Karla Jazmin Hernandez, 28, and Marvin Fleurant, 43, who are also allegedly part of the crime ring.
Suspects Build a Cellphone and Identity Theft Crime Organization
According to the authorities, these individuals with travel throughout Florida and other neighboring states to steal people's identifying information and to steal cell phones from Walmart and Sam's Club locations. Ultimately, the group stole $64,263.74 in cell phones, $1,850.00 in promotional gift cards, and attempted to steal $59,834.40 more in cell phones. They did this in 162 individual thefts.
Marvin Fleurant has been identified as the "ringleader," and authorities believe he was involved in 77 incidents that led to 149 stolen phones. Edouard Fleurant is alleged to have taken part in 12 incidents, Carlos Milan in six incidents, and Karla Hernandez in 11 incidents.
The suspects are also accused of stealing 63 identities of individuals located across 13 states. They would allegedly create driver's licenses and other IDs to buy cellphones from Walmart and Sam's Club. Once purchased, the suspects could cancel the cell service and sell the mobile phone to someone else. They also used other people's identities to open Sam's Club memberships.
Fraud and Identity Theft Are Serious Crimes
These suspects have been charged with a number of serious crimes, including:
Grand theft: Under Florida statute 812.014, a person commits theft if they knowingly obtain or use, or try to obtain or use, with the intent to temporarily or permanently deprive a person of their property. The crime is considered grand theft when an individual steals property valued at $300 or more. It is a felony charge, punishable by up to five, 15, or 30 years in prison depending on the level of the charge.

Fraudulent possession of a forged or stolen ID: Under Florida statute 322.212, it is illegal for a person to knowingly possess or display a blank, forged, stolen, or fictitious driver's license or identification card. If someone does, they can be found guilty of at least a third-degree felony, which is punishable by up to five years in prison.

Fraudulent impersonation of another person without consent: Under Florida statute 817.568, a person can be found guilty of identity theft if they willfully and without authorization fraudulently use or possess with the intent to use another person's identification information. This is at least third-degree felony, which can lead to up to five year's incarceration.
Defending Against Theft Charges
Individuals facing multiple property and identity theft charges should contact an experienced Florida criminal defense attorney right away. There are ways to defend against fraud and theft charges, as well as multiple ways to mitigate the potential consequences upon conviction. For instance, many of these felony charges offer probation as an option, which means defendants can seek to avoid imprisonment.
For more information on defending against theft and fraud charges, contact the experienced Kissimmee criminal defense attorneys of Salazar & Kelly Law Group, P.A. at 407-483-0500. We are eager to help you today.
Resources:
clickorlando.com/news/2-arrested-statewide-cellphone-club-membership-theft-ring-thousands
leg.state.fl.us/statutes/index.cfm?App_mode=Display_Statute&URL=0800-0899/0812/Sections/0812.014.html
leg.state.fl.us/Statutes/index.cfm?App_mode=Display_Statute&URL=0300-0399/0322/Sections/0322.212.html
leg.state.fl.us/Statutes/index.cfm?App_mode=Display_Statute&URL=0800-0899/0817/Sections/0817.568.html
wfla.com/2017/06/08/polk-county-sheriffs-detectives-nail-two-suspects-in-cellphone-theft-ring-still-looking-for-more/