Appealing Criminal Convictions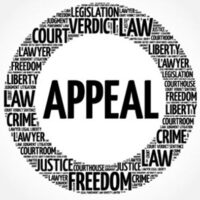 Let's say you've had a run-in with the law.  The judge threw the book at you, and you're looking at serious time behind bars.  Is there any alternative to spending the coming months and years incarcerated?  Does your conviction remove all hope for the immediate future?  Perhaps it's time to consider working with an attorney who is experienced in appeals.
Do You Deserve Another Chance? 
When the courts mete out overly punitive sentences, sometimes the only recourse is to seek justice through an appeal.  We all know that the legal system is composed of people—and people can make mistakes.  Whether there were flaws made by your former attorney or a judge's ruling was in err, if the mistakes were grave enough to result in a miscarriage of justice, an appeal is worth the time and expense to rectify the outcome.
Types of Appeals 
Court appeals are an extremely complex and technical matter, requiring the meticulous work of committed defense attorneys who know what to look for and how to unravel a courtroom scenario that unfolded with serious consequences that are not justified by the facts of the case.  They can occur as appeals de novo, in District Courts of Appeal, and all the way in the Florida Supreme Court.
De novo appeal: "De novo," or "from the beginning," connotes a fresh view of material. In this type of appeal, a reviewing court takes a look at the outcome of a previous trial and surrogates its own judgment in place of the trial court's.  While trials de novo occur relatively rarely due to limited resources, legal matters are regularly considered de novo on appeal in appellate courts. In particular, U.S. District Courts frequently review decisions made by federal agencies in de novo appeals.
District Courts: When lower courts make decisions that are appealed, the issue goes to a three-judge panel in a District Court of Appeal.  Here the judges will closely examine the case in an effort to preserve the rights of individuals, provide clarity of legal issues, and ensure the law is upheld with consistency and fairness.
Florida Supreme Court: After a case has travelled through the court system on appeal, the final appellate court to which an appeal can be made is the Florida State Supreme Court.  Getting a case this far is uncommon, although certain cases are mandatory, including death sentence reviews and Appeals Court decisions that invalidate state statutes or constitutional provisions. The Court does have discretion to hear other cases, though, particularly those relating to other District Court or Supreme Court decisions.
Have You Been Cheated in a Court of Law? 
If you truly believe there has been a miscarriage of justice, now is the time to start working on an appeal.  At Salazar & Kelly Law Group, P.A., we have the determination and talent to see this through.  Contact our Kissimmee criminal attorneys for a confidential consultation today.
Resource:
flcourts.org/Florida-Courts/District-Courts-of-Appeal