Authorities Arrest Two Men on Multiple Armed Robbery Charges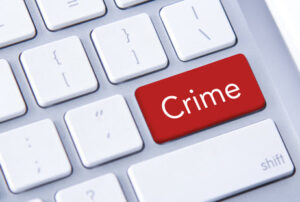 The Orlando Sentinel is reporting that authorities have arrested two men who are suspected of robbing about a dozen businesses at gunpoint over the last ten days in Volusia, Seminole, and Orange Counties. Twenty-four-year-old Alfonse Combs and 18-year-old Jaseary Brown are currently housed in the Orange County Jail with no bond. Both men face charges of armed robbery, and Brown also faces charges of carrying a concealed firearm and attempted murder, which stem from the incident in Orange County.
Robbery Under Florida Law
Florida law defines robbery as the taking of money or other property, which may be the subject of larceny from the person or custody of another, with the intent of either temporarily or permanently deprive the person or the owner of the money or other property. Robbery also involves the use of force, violence, assault, or putting in fear during the process of taking the money or property.
Different Types of Robbery
Florida law provides for different types of robbery, based on the circumstances surrounding the crime. All of the penalties for these offenses are very severe, due to their violent nature. For instance, robbery by sudden snatching occurs when an individual intentionally and unlawfully takes property from another person's body. Robbery while possessing a deadly weapon, which is any object that has the potential to cause serious bodily injury or death, is another type of robbery under Florida law. It is not necessary to actually use the deadly weapon in order to face charges for this crime. Robbery with a firearm is another type of robbery that can carry more severe penalties, even if the individual does not discharge or otherwise use the firearm. Finally, home invasion robbery occurs when an individual enters a dwelling with the intent to commit a robbery through the use of force, threat, or violence.
Penalties for Robbery
Typically, robbery is charged as a second or third-degree felony, but also can result in a life felony in some circumstances. Using a firearm during a robbery can carry a three-year minimum sentence if the individual is a convicted felon, and a 10-year minimum mandatory sentence if the individual is charged with an enhancement, which is normally based on the individual's prior criminal history. If the individual discharges the firearm during the robbery, there can be a 20-year mandatory minimum sentence, and if the discharge of the firearm causes serious injury to another, there can be a sentence ranging from 30 years to life. Due to the violence involved in these types of charges, these penalties can be extremely severe. As a result, building a strong defense from the outset of your face is essential avoiding these kinds of consequences.
Call Your Florida Criminal Defense Attorneys Today
If you are facing criminal charges as a result of a traffic stop by police, one of the first issues to determine is whether the stop was constitutionally permissible. Traffic stops potentially can lead to many kinds of criminal charges, including drunk driving and possession of drugs or paraphernalia. When you are in this situation, you need advice from an experienced Kissimmee criminal defense lawyer about how to best handle your case. Contact the office of Salazar & Kelly Law Group, P.A., and schedule an appointment today in order to learn how we can help.
Resources:
orlandosentinel.com/news/breaking-news/os-robberies-orange-seminole-volusia-20160922-story.html
leg.state.fl.us/statutes/index.cfm?App_mode=Display_Statute&Search_String=&URL=0800-0899/0812/Sections/0812.13.html