Proving Negligence After a Florida Car Accident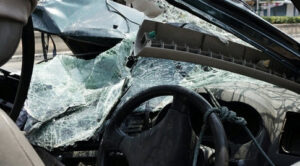 It can be difficult to come to terms with the situation after you have been hurt in a collision. Accidents always come out of nowhere and it is never possible to immediately return to your normal life. You have to seek medical treatment, and if you were severely injured, prepare for more medical care down the road. You have to get your car repaired or purchase a new one. You also have to figure out how to pay your bills even though you are not back at work for weeks or months. To try and recover somewhat from this traumatic event, you turn to making an insurance claim. However, your insurance may not be enough to cover what this accident cost you. When this happens, it is time to turn to an experienced Kissimmee personal injury attorney at our firm. We understand how hard you have it right now, which is why we will aggressively represent you during your personal injury case.
Proving Negligence in Court
If you bring a personal injury claim in court against another driver, you must be able to show the judge or jury that the other driver behaved unreasonably behind the wheel – that the driver was negligent, reckless, or intentionally tried to cause an accident. By proving this, you show that the driver breached the duty of care all drivers have toward others on the road. When this breach leads to injuries such as yours, the responsible party can be held responsible for the cost of those injuries.
There are many ways to demonstrate someone behaved negligently while driving including:
A traffic violation. If the driver who caused the accident was ticketed for violating a traffic law, this helps demonstrate negligent driving. Breaking a traffic law does not automatically equate to negligence, but it offers strong evidence for your case.

Fault determined by the police. Even if the police do not issue a ticket for a specific traffic violation to the other driver, the officer who responds to the scene can note which driver was at fault for the collision. Information like this will be in the police accident report, which you can enter as evidence during your case. This does not guarantee the judge or jury will find the other driver at fault, but it strengthens your case considerably.

Witness testimony. If other individuals, such as passengers in either vehicle, other motorists, or pedestrians saw the accident happen, then they may be able to provide key witness testimony regarding the at-fault driver's behavior immediately prior to the crash, including whether the driver was speeding, weaving in and out of traffic, following too closely, or exhibiting any other unreasonable behavior.

Expert testimony. You may need to have a collision expert testify as to how fast the driver must have been going or the direction the car must have taken in order to see the results of the collision that you experienced. This can be key if the other side argues the driver was not speeding at the time of the accident, but what effect of the crash could only have happened if they driver was moving beyond the posted speed limit.

Video footage. Many roads and intersections have cameras. Your attorney may be able to obtain footage from the cameras near your accident to show in court. Video of the actual accident can be strong evidence in your favor because it is more objective than witness testimony or a police report created by gathering information after the fact.
Call Your Kissimmee Personal Injury Attorney Today
If you were hurt in a car crash, call Salazar & Kelly Law Group, P.A. at 407-483-0500 right away. We will review your accident with you step by step to determine the best ways to prove the other driver's fault. We will search out evidence on your behalf so that we can build you the strongest case possible. Our goal is to help you get through this difficult time and to win you an advantageous settlement or jury award.