Can I Have My Criminal Record Expunged?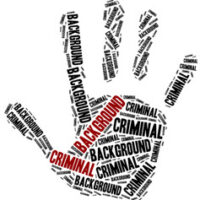 Your criminal history follows you around causing havoc in your life for a long time.  In addition to having a negative impact on your employment prospects, you could actually lose certain professional licenses. But the impacts don't end there.  For example, the court may consider your criminal record when making decisions related to child custody or adoption. You may lose the right to carry a firearm, or even the right to drive. Depending on the charges, renting or leasing a place to live could be more restrictive. You could even have trouble getting into certain colleges and universities—not to mention making it impossible to get financial aid. Instead of becoming overwhelmed with these challenges, it may be worthwhile to look into the possibility of sealing or expunging your record.  Expungement makes your record become invisible to the public and government agencies, and eliminates your responsibility to disclose any arrest or conviction on background checks for housing, employment, or on other applications.
Eligibility 
There are clear exceptions to record expunction, notably felony convictions. So any offenses relating to sexual misconduct, domestic violence assault and battery, kidnapping, robbery, burglary, arson, drug manufacturing or trafficking, manslaughter, or murder, are exempt from this provision.  On the other hand, first-time misdemeanor offenses such as marijuana possession, petty theft, resisting arrest (nonviolently) and disorderly conduct, among others, are on the table when it comes to expunging your record.  Notably, DUI is not a charge that can be expunged.
Rules for Expunging Records 
The requirements for getting a record expunged or sealed are pretty forthcoming:
You are allowed one sealing in your lifetime as per Section 943.0585 or Section 943.059 of Florida law;
You must fill out an application related to the arrest;
You must submit a certified statement by the state attorney or prosecutor related to each charge on your application;
You must show documentation that your probation has terminated;
If involved in a diversion program of any kind, you must submit a certificate or letter of completion in lieu of a certified disposition;
You must submit a fingerprint card signed and stamped by the ORI;
Your attorney's letter must be submitted on letterhead;
A $75 fee must be enclosed, which is non-refundable.
Understanding the Process 
Initially, you will be issued a Certificate of Eligibility, assuming you are eligible for expungement.  Then you must file to have your record sealed or expunged in the court that has jurisdiction over your case.  It generally takes four to five months to process a request, so once you've filed your documents, you're going to have to be patient.  A background check will be completed, including a look at your driving record. Ultimately if your request is granted, you will receive a certified copy of the court order.
Moving Forward 
If you are interested in exploring the possibilities of expunction or record sealing, a knowledgeable Kissimmee expungement attorney at Salazar & Kelly Law Group, P.A. can help.  Contact our office for a confidential consultation today.
Resource:
fdle.state.fl.us/Seal-and-Expunge-Process/Certificate-of-Eligibility-Instructions.aspx