Cell Phone Forensics Helps Convict Murdaugh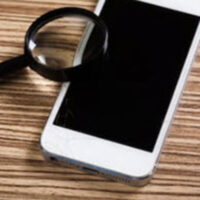 The recent trial of Alex Murdaugh exposed something that occurs regularly as police do their work: that cell phone data can be accessed by law enforcement, and it can have quite an impact on the outcome of a trial.  In this case video taken from the victim's cell phone proved Murdaugh was in the vicinity of the murders at the time they occurred, (which Murdaugh had lied about) and cell phone data revealed the movements of Murdaugh and his victims, as well the time frame in which that movement occurred. These revelations make it clear that cell phones are one of the latest tools that are often available in the investigation of criminal activity.
How Can Data be Used?
According to expert testimony in the Murdaugh trial, a single cell phone could generate up to 9,000 pages of information from a set period of time. The information that cell phones store can be used in a given criminal investigation in numerous ways, such as:
Contacts, frequently visited locations, etc. could provide leads to investigators;
Investigators can see in real time and after the fact the location of the phone in question using GPS trackers;
Phones can be pinged by cell towers to determine their general location;
A phone's movements, as well as the number of steps taken by the person carrying it, can be tracked;
Text messages, emails, photos can all be retrieved;
Investigators can discover with whom calls occurred and the duration of those calls;
Data related to phone calls can be preserved;
Investigators can determine when facial recognition was activated on a phone;
The times that the phone was picked up and set down are recorded;
Social media posts can be retrieved;
Data searches can be recovered, (such as how to clean up blood, for example).
Accessing Cell Phone Data
 There are basically three ways in which police can tap into phone data:
With a person's permission;
With a judge's order;
With a subpoena.
Police investigators must show that they have probable cause to suspect that data on the phone will connect to a crime that is being investigated in order to get a subpoena. It is becoming more and more common for police to seek access to these devices because so much can be gleaned from them.
Other Ways Cell Phones Help 
Because everyone seems to have a cell phone these days, the public has the ability to report crimes the second they occur.  Even when people are uncomfortable interacting directly with police, they can resort to using anonymous tip lines which are often available for both texts and calls.  In addition to simply reporting crimes, we know that people everywhere video crimes in progress!
 Providing the Criminal Defense You Need 
The tough, skilled Kissimmee criminal defense attorneys at Salazar & Kelly Law Group will fight for you across all fronts, including by taking a hard look at forensic cell phone data when appropriate.  To discuss your situation, schedule a confidential consultation in our office today.
Source:
people.com/crime/murdaugh-family-murders-everything-to-know/