Criminal Penalties For Dognapping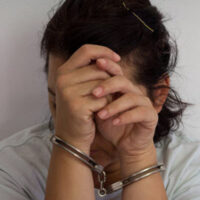 Dognapping made the national news when reports of Lady Gaga's dogs being stolen at gunpoint flooded the airways in February 2021. Koji and Gustav, the pair of bulldogs taken, ultimately were returned without benefit of the $500,000 reward money, and the dogwalker who was shot at the scene was expected to fully recover.  The dramatic incident has virtually disappeared from public consciousness by now.  Nevertheless, the spotlight was on this crime for a moment, reminding us that stealing anything—including pets—is criminal behavior, punishable by law.
Florida Cases 
Although not publicized worldwide, a Boynton Beach dognapping has resulted in a similarly distraught pet owner whose Pomeranian-Shi Tzu was stolen from her yard in April 2021.  While witnesses heard laughing dog-nappers absconding with the pup, few clues point to their identities.
A year earlier in Jonesville, police intervened to foil a dognapping scheme involving a Pitbull who was being held for a $20,000 ransom. As time went on, the dognapper upped the demand to $25,000, and threatened to send the owner the dog's paws if demands weren't met.  That case concluded with the pet being recovered in good shape, and the dog-napper behind bars.
Dognapping and the Law 
If you have been charged with dognapping, you are facing serious criminal penalties. When someone intentionally takes a dog without the consent of the owner, it is a crime.  While Florida does not have laws specifically addressing the theft of dogs, theft of personal property is clearly criminal behavior.  Depending on the value of the animal, a perpetrator may be charged with petit theft, grand theft, or burglary. If the animal was harmed, additional charges may be levied. Let's take a look at potential charges and penalties:
| | | | |
| --- | --- | --- | --- |
| Value of Animal | Charge | Incarceration | Fines |
| Under $100 | Petit Theft 2nd Degree | 60 days | $500 |
| $100-$299 | Petit Theft 1st Degree | 1 year | $1,000 |
| $300-$19,999 | Grand Theft 3rd Degree | 5 years | $5,000 |
Additional Penalties 
Penalties may be enhanced under certain circumstances, resulting in longer terms of incarceration, greater fines, and restitution requirements in some cases.
You are a habitual felony offender:
The theft was against a victim age 65 or older;
The crime took place during a state of emergency.
Additionally, civil charges may be filed, resulting in monetary damages and the reimbursement of a victim's legal fees.
Your Legal Advocate 
If you have been charged with stealing a dog, you are facing major changes to life as you know it.  Whether it was a prank or an elaborate plot to make money, the law considers it theft.  In addition to the immediate consequences to your pocketbook, the possibility of time behind bars is very real.  The domino effects of even a short period of incarceration cannot be understated:  impacts on relationships, jobs, reputation, and future can be devastating.  Now, more than ever, you need an experienced Kissimmee criminal defense attorney looking out for your best interests.  At the Salazar & Kelly Law Group, P.A., that is exactly what you will get.  Contact our office for a confidential consultation today.
Resource:
usatoday.com/story/entertainment/celebrities/2021/02/25/lady-gaga-two-dogs-stolen-dog-walker-shot-los-angeles/6815779002/