Florida Dog Attack in the News Again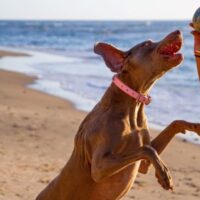 Physical therapy is just one consequence for a Florida first grader who was attacked by a dog while playing in her front yard.  The horrendous incident likely left the little girl with horrendous memories of the event, which required that she be airlifted to Joe DiMaggio Children's Hospital. It is one more reminder of the suffering that unleashed dogs can bring to unsuspecting innocents.
What We Know About Florida Dog Attacks 
More than 600 individuals are hospitalized following dog bites every year in the Sunshine State.  Sadly, the majority of these victims are children. The startling facts include:
Children under the age of six, as well as boys aged six to 14 are at the highest risk of experiencing a dog bite.
Nearly 90 percent of children younger than six who were bitten by a dog knew the dog, and over half were bitten in their own homes.
Children aged nine and younger were most likely to be bitten on the neck or head.
Nearly nine in ten bites involved a dog that the victim did not know.
Roughly three-fourths of bites involve rottweilers, wolf hybrids, and pitbulls.
Why Bites Occur 
The majority of bites—over a quarter of them—occurred when individuals interacted with the dog while it was eating, chewing on a chew toy, or during roughhousing with the dog.
Nearly as many dog bites—24 percent—occurred as the dog was demonstrating protective behavior related to its yard or owner.
About a third of bites involved dogs that were unleashed and off of their property.
Dog bites involving individuals 15+ years old most often occurred as a victim tried to intervene in a dog fight, often in the individual's home or yard. 
USPS Dog Attack Data
The United States Postal Office tracks dog attacks across the country, and lists Florida as seventh in the nation for the number of attacks on USPS employees with more than 200 attacks in 2022 alone.
The Aftermath of Dog Attacks 
The scarring from dog attacks is not just physical, and victims can attest.  Many people, particularly children, suffer long term consequences, including:
Heightened fears related to animals, particularly dogs;
Trouble sleeping and nightmares;
Personality changes including increased sadness, anger, and insecurity;
Changes to eating patterns;
Defects in speech, including stuttering.
 Florida Statute 
Owners of a dog that bites someone are liable for the injuries, although if the victim contributed to the incident, say, by teasing the animal and then entering the property without permission, they would share in a percentage of the liability.
Filing a Civil Suit 
If you or a family member has suffered the physical and emotional trauma of a dog attack, you know that money won't solve the problem.  Nonetheless, filing a civil suit empowers you to take some control of the situation, and the damages you may be entitled to can assist with medical bills, pain and suffering, and more.  To discuss, schedule a confidential consultation with the Kissimmee personal injury attorneys at Salazar & Kelly Law Group in Kissimmee today.
Source:
wsvn.com/news/local/miami-dade/owner-surrenders-dog-after-it-bites-7-year-old-girl-in-miami-gardens/