Florida Motorcycle Accidents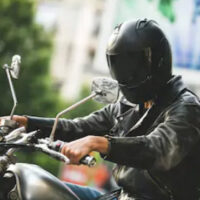 It was a bad collision on County Road 125.  As a pickup navigated a left turn onto Sutton Trail, it smashed into an unhelmeted motorcyclist, killing him on the scene.  Who'd have guessed the April 2021 day would have ended that way? Sadly, this was one of many serious collisions that involve motorcycles here in Florida.
More Bad News 
Perhaps it's the lovely weather here in the Sunshine State; maybe it's the many wide, open roads.  For whatever reason, Florida has more than its fair share of motorcycle accidents. In fact, we lead the nation in motorcycle fatality rates.  In addition to the motorcyclists themselves, serious collisions have a horrendous impact on families and communities. Some of the most serious 2021 crashes include the following:
Two people died after a motorcycle smashed into a sign and landed in a ditch in Jacksonville in April 2021;
A motorcycle rammed into a left-turning vehicle, killing the motorcyclist, in an April 2021 incident in Sarasota;
A motorcyclist was involved in a fatal collision in Winter Springs in April 2021;
Two motorcyclists died after colliding into each other in Lake County in May 2021.
Statistics in Florida 
Motorcycle accidents frequently result in serious injuries or death for obvious reasons.  The vehicle simply provides no protection to riders.  Period. While motorcyclists can wear protective gear such as helmets, boots, and gloves—and make no mistake, these things do help—contact with asphalt or other objects at high velocity is hard on the human body.  The 2019 motorcycle accident statistics tell the story:
5,200 Florida motorcyclists were injured while riding, along with well over 400 passenger injuries;
Nearly 2,000 motorcycle drivers suffered incapacitating injuries, in addition to the nearly 200 passengers who suffered the same;
550 motorcyclists and passengers died as a result of collisions.
Safety Gear 
Over half of motorcycle injuries and deaths involved motorcyclists and riders who were not wearing Department of Transportation compliant helmets. Certainly the severity of road rash and accompanying conditions could be impacted by the type of footwear and outerwear worn by motorcyclists, as well.
Was the Other Driver Negligent or Reckless? 
Motorcycles are harder to see than other types of vehicles, making it every drivers' responsibility to make special efforts to detect and avoid contact with them.  When drivers speed, text, or participate in other dangerous behaviors that contribute to an accident, they may be liable for damages to address costs associated with the accident, including but not limited to:
Property damage;
Medical care;
Funeral expenses;
Lost wages;
Loss of companionship;
Emotional pain and suffering.
Your Legal Advocate 
At Salazar & Kelly, our experienced Kissimmee personal injury attorneys understand that you are suffering and are prepared to fight aggressively on your behalf.  You worry about recovery; we'll take care of the rest.  Contact our office for a confidential consultation today.
Resources:
flhsmv.gov/pdf/crashreports/crash_facts_2019.pdf
news4jax.com/news/local/2021/05/01/fhp-investigating-fatal-motorcycle-crash-in-baker-county/