Has a Traumatic Brain Injury Turned Your Life Upside Down?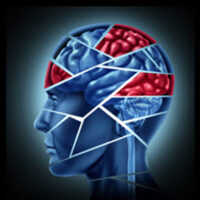 If you or a loved one has been the victim of a head injury that has had incapacitating consequences, you may be at a loss as to how to deal with the physical, emotional, and financial devastation you are facing.  If the incident leading to the traumatic brain injury was a result of negligence, recklessness, or purposeful viciousness, it may be worthwhile to see a Kissimmee personal injury attorney to plan for the future.
It's More Common Than You Might Think
The surprising fact is, traumatic brain injuries (TBI's) are a leading cause of hospitalization, disability, and even death, in this country.  Estimates have it that 1.5 million people experience a TBI annually, and 50,000 of them lose their lives from the effects. Another 5.3 million are currently living with the symptoms, and may undergo treatment for years in the aftermath of a TBI. The data from 2014  alone is alarming:
Nearly 3 million cases were reported;
The number of children experiencing symptoms was nearly 900,000;
The rate of these hospitalizations increased by over 50 percent from 2006 to 2014.
Common Causes of TBI
Any blow to the head can cause TBI.  The number one cause of such injuries is falls. Other events that lead to TBI at high rates include vehicle collisions, bicycle and pedestrian accidents; injuries incurred during extreme or high-impact sports, the shaking of babies and young children, and episodes of violence among adults.
Symptoms
The symptoms of TBI should not be ignored, as they can worsen over time, and medical intervention can prevent more serious issues from developing in many cases.  Observers should hear alarm bells if the following symptoms are present:
A loss of consciousness, even if very brief;
Dilated or uneven pupils;
Severe headache;
Vomiting or nausea;
Obvious disorientation;
Sensitivity to sounds or brightness;
Changes in mood;
Difficulty remembering.
As fluid accumulates in the brain, pressure builds, potentially causing periods of unconsciousness to be extended.  Additionally, seizures may occur.  The long term complications can be quite severe, and might include:
Sensory issues, such as ringing of the ears, double vision, loss of taste or smell;
Cognitive issues, including difficulties with spoken and/or written language;
Social issues, including difficulty interpreting social nuances and following conversations;
Behavioral issues, involving an argumentative or bellicose disposition;
Functional issues, including difficulty with coordination, completing multi-step tasks, starting or finishing projects, etc.;
Sleep issues, with either perennial drowsiness or an inability to sleep at all;
Physical issues, including numbness or tingling of the fingers and toes, paralysis of the face, and slurring of words.
Ultimately, sufferers may experience coma and/or complete loss of brain activity.
Moving Forward
The trauma of such an injury extends well beyond the individual suffering from a TBI.  Loved ones and caregivers often feel the impacts, as well.  In addition to the emotional and physical realities, the cost of medical care can be daunting.  If the injured individual formerly contributed to the family income and is no longer able to do so, financial issues are compounded even further.  If you are wondering how to get through the coming weeks, months, and years, let the experienced personal injury team at the Salazar & Kelly Law Group, P.A. help.  Schedule a confidential consolation in our Kissimmee office today.
Resource:
cdc.gov/traumaticbraininjury/get_the_facts.html
https://www.salazarandkelly.com/pain-panacea-or-problem-a-look-at-spinal-cord-stimulators/