How To Get The Best Outcome When Facing Criminal Charges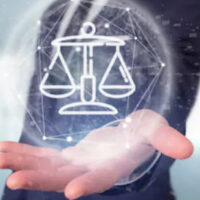 When your future is up in the air because you are facing criminal charges, it can be more than a little disconcerting.  The fact of the matter is, the likelihood of you ever seeing the inside of a courtroom is pretty small.  The National Association of Criminal Defense Lawyers (NACDL) reports that fewer than three percent of state and federal criminal cases ever make it to trial in the United States.  Instead, defendants plead guilty to lesser charges in exchange for a reduced sentence.  Such a plea agreement works to the benefit of all parties in many cases—but defendants should understand that the Constitution guarantees them the right to a trial before a jury of their peers should they so choose.  Another option often available is a bench trial, where a judge makes the final determination as to innocence or guilt without having a jury present.
What is the Best Choice for You? 
Because every case is different, a defendant needs to work closely with a trusted criminal defense attorney in order to determine the best options going forward after criminal charges are levied. The first option to be considered is whether or not it would be wise to accept a plea deal.  Issues worth thinking about include:
Pleading guilty to lesser charges will surely result in lesser penalties than the worst possible outcome of a trial: a guilty verdict based on the original charges;
The financial demands of a trial may be overwhelming for many clients who are ineligible for a court-appointed attorney;
An innocent party may feel that admitting guilt is immoral and untenable;
If the evidence against the defendant is weak and an acquittal is highly likely, escaping all penalties may be promising.
Bench vs. Jury Trial
In the event you opt to take your case to court or are not offered a plea deal, would the outcome be more favorable if the case went before a judge or a jury?  In many ways it's a shake of the dice, but there are some factors worth weighing:
If the case has been highly publicized, it may be difficult to find an unbiased jury;
Many judges are known to be particularly tough or lenient on certain issues; knowing where your judge stands could be an indicator of how things will go;
If your case is particularly detailed or technical, it may be difficult to keep a jury's attention or for them to understand the minutiae of the case;
If there are inflammatory facts to the case that are immaterial to innocence or guilt a jury may not be able to separate juicy details from pertinent information, whereas a dispassionate judge might do a better job of sticking to the legally valid information.
Likewise, a jury might be swayed by mitigating factors that make you a more sympathetic character than a judge might see from a purely legal standpoint. 
Advocating for You
At Salazar & Kelly Law Group, P.A., our experienced Kissimmee criminal defense attorneys can help you weigh the choices before you when facing criminal charges.  Our goal is to achieve the best possible outcomes for you.  To explore the possibilities, schedule a confidential consultation in our Kissimmee office today.
Resource:
innocenceproject.org/guilty-pleas-on-the-rise-criminal-trials-on-the-decline/