Florida Dog Attacks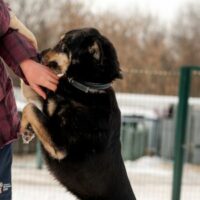 It happens when you least expect it, and as dread and adrenaline course through your veins, you have to figure out the best way to handle a vicious dog attack.  You may think it'll never happen to you, just like many of those who've lived to tell off the terror.
Florida Attacks in the News 
The Sunshine State has a lot of dogs!  About 40 percent of Florida households own a dog, and the most pet-friendly city in the country is in Florida (Tampa). With hundreds of thousands of our four-legged friends in the state, it stands to reason that some of them are less than friendly.  In fact, some are downright brutal:
A pit bull attacked a woman in Everglades Holiday Park, resulting in serious damage to her arm ad requiring multiple surgeries;
A play session turned ugly when a pit bull attacked a 9-year old girl in Charlotte County, resulting lacerations and stitches in her head;
A 77-year old woman required hospitalization after being mauled by two dogs in the front yard of her daughter's Miami home;
A 6-year old Homosassa girl was attacked by a dog with a history of biting its owner, requiring the little girl to be air-lifted to the hospital.
Why Dogs Attack 
Dog attacks are relatively rare, which makes many people pretty complacent around our furry friends.  But the fact is that these attacks do happen, resulting in serious injuries, and even deaths.  In fact, nearly 500 people in this country have lost their lives due to dog attacks in less than a decade.  The greatest offender breed: pit bulls.  Surprisingly, golden retrievers have been involved in more bites involving children than other breeds. Oftentimes dogs get over excited, which results in injury.  Other times they may have experienced teasing or abuse, and they develop an aggressive personality.
What to Do if an Aggressive Dog Approaches 
Experts say that when an angry dog is heading toward you, the best thing you can do is to remain calm, avoid eye contact, and stay still. If you can remain confident, walk toward the animal to show that you won't be chased and are dominant. If the dog actually attacks, try to firmly order the animal to sit, and get whatever you can between you and the dog, such as clothing, a backpack, umbrella, or something else. If you happen to have food, toss it out.  Try to remain on your feet and protect your face. If you wind up on the ground, curl into a ball. Above all, do not scream, run, make eye contact, or flail your limbs.
The Aftermath 
The physical and emotional trauma of a dog attack can last for years.  If you or a loved one has suffered such an attack, the experienced Kissimmee personal injury attorneys at Salazar & Kelly Law Group, P.A. are prepared to go to bat for you now.  Schedule a confidential consultation in our office today.
Resource:
wbur.org/hereandnow/2019/08/21/dog-attacks-what-to-do