Orlando Acupuncturist Accused of Sex Offense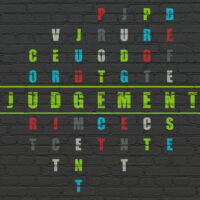 A 58-year-old male acupuncturist has been accused of committing sexual battery against a female client at Compassion Acupuncture and Herbal Clinic located in Orange County, southeast of Orlando, on more than one occasion. The first assault took place in December 2016 and the second occurrence of sexual battery happened this March. The acupuncturist was arrested March 17, arraigned, and denied bail. The Orange County Sheriff's Office believes there are likely more victims.
Health care providers like this who are accused of inappropriately touching patients should seek the help of an experienced criminal defense attorney immediately. The attorneys at our office have experience handling a wide range of sex offense cases and will provide an aggressive defense.
Understanding Florida's Sexual Battery Law
Under Section 794.011, sexual battery consists of oral, anal, or vaginal penetration by, or union with, the sexual organ of another or the anal or vaginal penetration of another by any other object without consent. This crime is what many people and laws call sexual assault and rape. Calling this offense something other than rape does not make it any less serious.
The age of the victim and additional circumstances, such as whether the victim was drugged or had a mental disability, determine the level of the felony an individual is charged with. For instance, if a person is accused of sexual battery against a person 18 years old or older, then they will be charged with a first-degree felony. The use of a deadly weapon raises the offense to a life felony. Additionally, if an adult commits sexual battery, or in an attempt to commit the crime injures the victim's sex organs, and the victim was younger than 12, then it is a capital felony.
Defenses to Sexual Battery
The statute itself provides an affirmative defense to this crime by stating that sexual battery does not include an act done for a bona fide medical purpose. For instance, the vaginal penetration of an individual for the purpose of an ultrasound is not sexual battery. This portion of the statute may be critical to the acupuncturist's defense.
Consent is almost always a defense to sex crimes, so long as the alleged victim is not a minor. If a defendant can prove that they reasonably believed there was consent or they had been given explicit permission to perform the sexual act, then they are not guilty of a sex crime. A health care provider like an acupuncturist may want to focus on implicit and explicit consent during a sex offense trial. When patients come to a physician's office, they are often aware that the provider will need to touch them. Additionally, providers will specifically tell patients when they are going to touch them and where, providing patients with the opportunity to explicitly say no.
Contact an Orlando Sex Crimes Attorney Today
If you have been charged with a sex crime such as sexual battery in Florida, do not hesitate to reach out to the experienced Kissimmee criminal defense lawyers of Salazar & Kelly Law Group P.A. at 407-483-0500. We will review your case, gather evidence on your behalf, and build you the strongest defense possible under the law.
Resources:
orlandosentinel.com/news/breaking-news/os-acupuncturist-sexual-battery-20170318-story.html
leg.state.fl.us/statutes/index.cfm?App_mode=Display_Statute&URL=0700-0799/0794/Sections/0794.011.html