Two Orlando Shootings Could Lead to Criminal Charges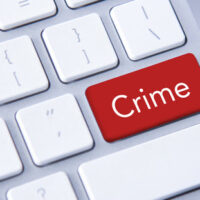 On March 24, a 19-year-old male was shot while in a vehicle in the parking lot of a Publix grocery store on South Semoran Boulevard, according to the Orlando Police Force. Immediately following the shooting, the shooter fled from the vehicle and the victim ran to his own car as well. The victim went to a nearby IHOP where the police were called. He was taken to a local hospital and is now in stable condition. The shooter is still at large and police continue to investigate the incident.
Only three days later, an 18-year-old male was shot and killed outside of Pleasant Valley Park. Witnesses to the crime state a women began shooting from inside a vehicle, then exited the vehicle to shoot the victim again. Police are currently investigating the accident and the shooter has not been identified or arrested.
While police have yet to arrest either suspect yet, both of these crimes could lead to serious felony charges, including attempted murder and murder. If you or a loved one is facing similar charges, do not hesitate to reach out to an experienced Orlando criminal defense attorney today.
Charges for a Non-Fatal Shooting
If you are arrested for shooting another person and injuring them, then you could face a number of charges such as aggravated assault or attempted murder. If you are charged with aggravated assault under statute 784.021, then you face a third-degree felony. This is punishable by up to 5 years in prison and a $5,000 fine. You will also end up with a criminal record with a violent felony on it, which will make it difficult to transition back into society when you finish your prison sentence or are let out on probation. Violent felonies can make it difficult to work, obtain loans, or be approved for renting.
However, if the prosecutor believes that you were trying to kill the other person, then under statute 777.04, you can be charged with attempted murder. Under this law, you can be charged with a crime if you attempt to commit an unlawful act and take steps to carry out that crime, even if you fail to complete the crime. If you are found to have tried to commit a capital felony – which murder can be – you will be charged with a first-degree felony. This is punishable by up to 30 years in prison and a $10,000 fine. If you are accused of trying to commit a life or first-degree felony, you will be charged with a second-degree felony, punishable by up to 15 years in prison and a $10,000 fine.
Contact an Orlando Criminal Defense Lawyer for Help
If you or a loved one are facing charges based on an alleged shooting, contact the experienced Kissimmee criminal defense lawyers of Salazar & Kelly Law Group, P.A. as soon as you can. Not only can an attorney protect your rights upon your arrest and during a police investigation, but they can also investigate your situation and build you the strongest defense possible under the law. Call us today at 407-483-0500 to schedule a consultation.
Resources:
orlandosentinel.com/news/breaking-news/os-man-shot-publix-ihop-orlando-20170324-story.html
wesh.com/article/girl-suffers-chemical-burns-from-homemade-slime/9192011
leg.state.fl.us/statutes/index.cfm?App_mode=Display_Statute&URL=0700-0799/0784/Sections/0784.021.html
leg.state.fl.us/statutes/index.cfm?App_mode=Display_Statute&URL=0700-0799/0777/Sections/0777.04.html