Problems with Evidence and the Chain of Custody?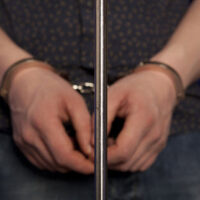 Let's say you've been arrested and charged with a crime.  The prosecutor feels pretty confident about a conviction, based on forensic evidence.  Is there a possibility that the evidence may be tainted?  A proper examination of the chain of custody could be worth investigating. It is but one way cases can turn upside down when an astute and aggressive defense attorney is on the case.
What does "Chain of Custody" mean?
The chain of custody is the chronological order in which evidence is handled throughout a case.  This must be carefully documented, listing all persons who have been involved in the collection, transport, analysis, or other contact with the evidence. The names, dates, times, serial numbers, and descriptions of evidence are standard pieces of information that are included.  The law requires an uninterrupted chain of custody from the moment it was collected until the moment it arrives in court.
Why is Chain of Custody Important?
In many cases, evidence provides critical ammunition in a prosecutor's arsenal.  Whether it be photographs, artifacts, DNA evidence, documents, or other items, it is the responsibility of law enforcement to bag, label, and store such evidence with care and deliberation in order to fend against possible tampering, mishandling, or loss of items.  In the event there is a problem with the chain of custody of a particular piece of evidence, it may not be admitted at trial.
Common Issues
A number of concerns may arise related to the chain of custody, including:
Mislabeled evidence bags;
Improper methods used to collect evidence;
Improper storage of evidence;
Indications of tampering;
Testing errors.
O.J. Simpson's Case
One of the most renowned cases involving problems with the chain of evidence was the O.J. Simpson murder case.  At trial, several issues became evident, including:
Roughly 1.5 ml of Simpson's blood was mysteriously absent from a container;
The blood was not immediately entered into the chain of custody;
Certain bits of evidence appeared to have been tampered with, bringing the security of the storage locker under question;
Some pieces of evidence were missing;
Unauthorized individuals accessed the Bronco on more than one occasion;
The ethics and character of investigators was called into question;
Questions related to the possible planting of evidence swirled around the case.
Just how much the evidentiary issues impacted the outcome of the case is hard to know for sure. Certainly, issues with chain of custody were a glaring problem from start to finish.
Analyzing Your Case
If forensic evidence is a major factor in your criminal case, one of the important steps the Kissimmee criminal attorneys at the Salazar & Kelly Law Group, P.A. will undertake is validating the credibility of such evidence.  Was it properly collected, accurately tested, and securely stored? Are there gaps in the chain of custody? The analysis of these, and other issues related to the viability of evidence and other aspects of your case will help to ensure that you receive a fair shake at trial.  To discuss the details of your situation, schedule a free, confidential consultation in our Kissimmee office today.
https://www.salazarandkelly.com/floridas-pretrial-release-option/