What To Know About Driving Fatalities In Florida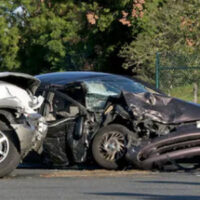 Most of us get in our cars and trucks with little serious thought about the possibility of getting in a fatal accident.  But think about it: we're traveling on roadways with tons of steel, glass, and rubber, often at high speeds, with hundreds or thousands of other drivers out doing the same.  Without sounding alarmist, the truth is that severe and even fatal collisions occur every single day.  How can we do our best to avoid them?
Florida's Fatal Accidents 
Scan any newspaper or internet site and you'll find more fatal road accidents than most of us can stomach.  Just a handful of these horrendous incidents include:
Two people died after a single-vehicle crash in Miami Beach in April 2021;
A three-vehicle collision in Miami resulted in the death of an adult male in May 2021;
There were three fatalities in June 2021 as a result of a head-on crash in Hialeah Gardens;
One adult and one child were killed in a Fort Lauderdale incident involving a Mercedes that slammed into a tree in July 2021.
Alarming Florida Statistics 
A lot can be learned by studying the statistics related to crash fatalities here in the Sunshine State from the year 2020:
There were 3,098 crashes resulting in 3,332 fatalities;
256 of those crashes were hit and run incidents;
There were 384 deaths confirmed to be related to alcohol;
353 crashes were confirmed to be related to drugs;
A combination of drugs and alcohol were confirmed to be connected to 380 crashes;
552 fatal incidents involved motorcycles, with 517 of those incidents killing the motorcyclist and 35 killing a motorcycle passenger;
There were 169 fatal auto/bicycle collisions;
15-17 year-old drivers were killed in 29 collisions, while 18-20 year-old drivers were killed in 108 incidents and 21-24 year-olds were driving in 191 fatal collisions;
Over 2,600 fatalities were related to driving infractions.
Steps to Avoid Serious Crashes 
What can you do to increase the chances that you and your family make it home safely? BYU's College of Life Sciences has a number of tips:
Since over half of crashes occur in intersections, be especially careful there. Do not accelerate through them, do not push through yellow lights, and avoid unprotected left turns if at all possible.
Be a defensive driver—don't rely on the other guy to be safe. That means avoiding distractions, avoiding drowsy or inebriated driving, and staying focused on the road.
Don't follow too closely.
Remember it's safer to drive in the right lanes (slower) than the left lanes (faster).
Always adhere to speed limits.
Use your signal appropriately.
Don't give in to feelings of road rage.
Wear your seat belt.
After a Fatal Accident 
Even the most cautious and diligent driver is never completely safe on the road.  If you have lost a loved one due to the recklessness or negligence of someone on the road, the compassionate, experienced, and tenacious wrongful death attorneys at Salazar & Kelly Law Group, P.A. can help.  Schedule a confidential consultation with our Kissimmee wrongful death attorneys today.
Source:
flhsmv.gov/pdf/crashreports/crash_facts_2020.pdf