Wrongful Death Suit Filed Against Florida Group Home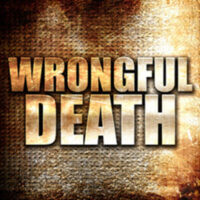 A Florida family is alleging that the WWE wrestling therapy used on a 27-year old autistic patient led to his death.  The patient, Caleb Walker, suffered from severe autism coupled with serious bursts of aggressive conduct, warranting the need for intensive therapy and treatment. The family contends that staff resorted to improper restraint techniques that killed Caleb following an outburst and have filed a wrongful death lawsuit against the home.
What Constitutes Wrongful Death in Florida 
State law (Statute 768.19) defines wrongful death as one that occurs  due to another entity's "wrongful act, negligence, default, or breach of contract or warranty." If one person is legally at fault in another's death after, say, a traffic accident, using a defective product, medical malpractice, or a purposeful act (like a fight, for example), a lawsuit may be filed to obtain financial remuneration.
Understanding Wrongful Death Suits 
When someone is harmed due to someone else's recklessness or negligence, that person may choose to file a personal injury lawsuit in order to be compensated for their injuries. When that recklessness/negligence results in a fatality, the financial resolution may lie in a wrongful death suit. This type of civil suit must be filed by the executor of the deceased on behalf of the surviving family here in the Sunshine State, and liability must be proven through a preponderance of evidence. That means the prosecution must convince a jury that the death would more than likely not have occurred short of the defendant's actions (or lack thereof).  In the Walker case, the medical examiner has listed that the cause of death was a cardiac issue. To win the lawsuit, the prosecution must demonstrate Caleb—cardiac issue or not—would still be alive today had the staff chosen a more safe and appropriate method off restraint. A jury will have to find that the home had a duty of care for Caleb, and that duty was breached when they chose to restrain him in the manner used that day, ultimately causing his death. Then the jury will need to decide the appropriate amount of damages to be awarded.
What can Families be Compensated for?
Compensation typically can address mental/emotional issues related to the death including:
Mental/emotional suffering;
Loss of companionship;
Loss of parental instruction/guidance.
Real costs may be recouped to address the following:
Medical expenses;
Funeral costs;
Loss of services formerly provided by the deceased.
Have You Lost a Loved One due to Negligence or Recklessness? 
Losing a loved one under any circumstances is difficult; losing them because of someone else's failure to take proper care can be absolutely devastating. At Salazar & Kelly Law Group, P.A., our experienced Kissimmee wrongful death attorneys know how to get aggressive when it comes to legal action.  To discuss your circumstances, schedule a confidential consultation in our office today.
Source:
fox35orlando.com/news/wrongful-death-lawsuit-filed-for-man-with-autism-who-died-at-florida-group-home