Another Florida Hit-And-Run Fatality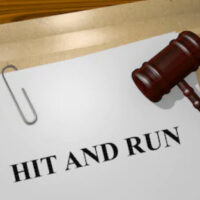 Friends and family called him a "beautiful soul."  But Glen Flaherty's opportunities to share his kindness and generosity came to an abrupt end in April 2021, as a hit-and-run driver slammed into him while he was crossing a Fort Lauderdale street, and barreled away without stopping to check on his condition.  The family is devastated, unable to understand how such a thing could happen.
Hit and Run Statistics 
Here in the Sunshine State, hit-and-run statistics are more common than you might think, and the numbers are climbing with time.  Even though drivers are required by law to stay on the scene of an accident to await the police, almost one in four accidents in the state involve a hit-and-run.  Some startling facts include:
The Florida Highway Patrol reports that they respond to hit-and-run scenes between 20 and 40 times every single day;
In 2019 alone, well over 100,000 of these incidents were recounted by the Florida Highway Safety and Motor Vehicles Department.
Legal Penalties for Leaving the Scene 
When someone leaves the scene of an accident in Florida, particularly when the incident results in injuries or deaths, it is serious business.  In fact, when identified, a person who flees could face misdemeanor charges with a potential 60 days imprisonment and a $500 fine, and that's when only property damage is involved.  Fleeing the scene gets more somber when injuries are incurred, and a guilty verdict could result in felony charges requiring much as five years behind bars and a $5,000 fine.  In the event of a fatality, there is a minimum mandatory four-year prison sentence and as much as a 30-year sentence, along with a $10,000 fine. In either case, the drivers' license will be revoked for three years.
Locating Hit-and-Run Drivers 
While law enforcement will make an effort to locate a hit-and-run-driver, it never hurts to have all hands on deck.  At our office, we have the resources and experience to take the right steps to locate and prosecute this type of criminal.  The process might include:
Checking with local businesses to see if they had cameras that may have captured vehicles of interest;
Matching paint and other physical evidence with the suspected vehicle;
Interviewing witnesses to the scene;
Examining police reports and photos for clues;
Conducting a search of the DMV to see if there's a license plate match.
Prosecuting the Crime
Once a suspect has been identified, having a skilled legal professional on board is essential to a satisfying outcome.  In addition to criminal charges, it is possible the perpetrator may be responsible for costs associated with the accident, including lost present and future wages. It will be necessary to establish that the defendant was driving, was aware of the accident, knew or should have known the legal requirement to stay at the scene, and made a decision to leave anyway.
If you or a loved one has been the victim of a hit and run accident, you can rely on the Kissimmee car accident attorneys at the Salazar & Kelly Law Group, P.A. to put their utmost energies into resolving the case to your satisfaction.  Schedule a confidential consultation today.
Resources:
palmbeachpost.com/sponsored/20200816/know-numbers-behind-hit-and-run-crashes-in-florida
nbcmiami.com/news/local/police-in-fort-lauderdale-investigating-fatal-hit-and-run-crash/2425093/