Criminal Defendants: Avoid These 5 Mistakes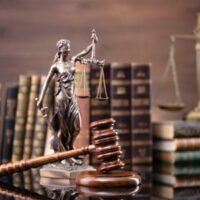 Any defendant in a criminal matter has a number of rights that, when not taken seriously, can lead to a greater chance of a guilty verdict.  It's surprising how often defendants hobble their own case by not thinking things through.  You can avoid a lot of consternation if you follow a few simple rules.
Keep your mouth shut. When you talk, you're simply making things easier for the prosecution. Don't talk in the interrogation room (you only need provide your name, and if you're driving, your license and registration), don't talk to fellow inmates (anyone could benefit by repeating what you've said—not to mention embellishing it), and don't talk on the prison phones (you're likely being recorded).  You needn't tell your side of the story, or answer any questions, or in any way address your case with anyone beside your lawyer. And speaking of that…
Hire an attorney who promises only to fight diligently for the best possible outcomes, not one who promises all your troubles will magically evaporate. Sometimes the truth of the situation will be difficult to hear, but the truth is much better than a sugar coating that makes you feel better. When you have an experienced, aggressive defense attorney, follow the advice given and they will be fair and forthcoming with you.
Don't give the prosecutor ammunition with your social media, texting, and emails. Stay off of it altogether and delete your accounts just to be safe. You never know what might be used against you (think of the text messages used against the McMichaels in the Ahmaud Arbery civil rights violation case). Even if you don't post or say anything objectionable, others who comment might. What you view as a perfectly innocent statement or picture could be used against you.
Stay put. Never run from officers, because it just makes you look guilty, and chances are they'll catch up with you eventually and have a valid case for denying bail. You'll also have an automatic point against you when it comes to "consciousness of guilt" (why'd you run if you weren't doing something wrong). And once you've been arrested, police have more than enough reason to treat you with suspicion and conduct a search.
Don't resist arrest.  If you think you've been unfairly targeted, if you know you haven't done anything wrong, if you think the police are using unnecessary force—just comply.  Your opportunity to fight back comes later, with the help of a trained and determined criminal defense attorney.  Fighting back with the cops generally does not end well for defendants.
The Defense you Deserve
 You are entitled to a defense. At the Salazar & Kelly Law Group, that defense will be provided by a Kissimmee criminal defense attorney who is focused on using the law on your behalf.  Contact our office for a confidential consultation today.
Source:
theguardian.com/us-news/2022/feb/16/ahmaud-arbery-travis-mcmichael-william-roddie-bryan-hate-crimes-trial