Defending Against Charges Of Cyber-Crimes In Florida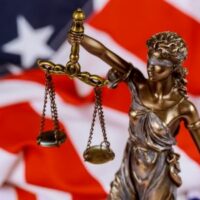 If you've been charged with cyber-crimes, you're not alone. There have been over $4 billion in losses related to cyber-crimes across the country, and Florida ranks second in the nation for such criminal activity.  These kinds of crimes can result in significant time behind bars and other penalties. Having an attorney who is well-versed in Florida law and willing to put forth a vigorous defense is important more than ever now.
What Makes Florida Susceptible to Cyber-Crime? 
In 2020 alone, nearly 55,000 complaints relating to roughly $300 million in losses were reported to the FBI. We can only guess how many more issues were never even reported. The most frequent types of cyber-crime fall into three categories:
Phishing scams;
Ransomware threats;
Compromising business emails.
Floridians, with a large retirement community, are often targets of these kinds of crimes using romance scams, grandparent scams, investment fraud, tech support fraud, and calls claiming to originate from government agencies such as the Social Security Administration.
Laws Related to Cyber-Crimes 
Cyber-crimes are taken very seriously in the Sunshine State. According to statute, for crimes involving the theft or destruction of intellectual property, assailants may be charged with a 3rd degree felony, punishable by as much as five years in prison and $5,000 in fines.  If the crime is connected to fraud that's bumped up to a 2nd degree felony.
Crimes against computer users are a 32d degree felony and could be 2nd degree felonies if losses exceed $5,000, if there was a fraud attempt in order to obtain property, or if the action interrupts government operations, utilities, or transportation.  In the event the action interferes with the ability to administer medical treatment or otherwise endangers life, the violation is a 1st degree felony.
In Florida, 3nd degree felonies are punishable by as much as 5 years behind bars and $5,000 in fines.  For a 2nd degree felony, the consequence jumps to 15 years in prison and $10,000 in fines.
Federal crimes such as computer espionage, obtaining data through unauthorized computer access, trespassing in government cyber activity, extortion, fraud, causing damage, or trafficking in access to computers, bring a slew of federal charges and penalties. Fines jump to the hundreds of thousands of dollars in some cases, in addition to sentences to federal prison facilities.
Defending Charges 
Is there an accurate trail of evidence leading from the damage to the accused?  If so, was the accused authorized to make the changes that occurred?  On the other hand, was the accused an unwitting accomplice to the criminal activity? Computer crimes can be complex and difficult to really understand.  In defending against such charges, it is essential to have an attorney who is well versed in such matters and who is able to provide a detailed and ardent defense. That's precisely what you'll get at Salazar & Kelly Law Group, P.A.  Schedule a confidential consultation with our Kissimmee federal crimes attorneys today.
Resource:
leg.state.fl.us/statutes/index.cfm?App_mode=Display_Statute&URL=0800-0899/0815/0815ContentsIndex.html