Facial Recognition Technology: Is it Reliable?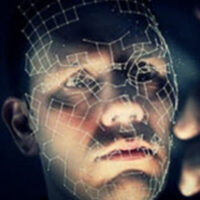 While there's no argument over whether facial recognition technology (FRT) is tremendously reliable under ideal conditions (it is), when it comes to criminal activity captured in video surveillance from things like store security cameras or doorbell cameras, we have to acknowledge that conditions are often drastically less than ideal. Negative outcomes in terms of the effectiveness of FRT are frequently linked to shadows, indirect views of a face, and even aging. In one study FRT accuracy rates were between 36 and 87 percent when it was used to identify people walking around sporting venues. That's alarmingly lower than accuracy rates in, say, an airport, where cameras were placed at well-lit boarding gates and were found to be relatively reliable. It makes it excruciatingly difficult to have high levels of confidence in FRT.
Race and FRT
 Perhaps more concerning than the overall error statistics are the facts related to race and FRT.  When it comes to effectively identifying dark-skinned people, the error rate was more than 30 percent higher than the error rate for light-skinned people.  Black women had the worst rates in terms of accurately identifying subjects. It makes one wonder why law enforcement would rely on FRT at all.
 Case in Point
Although Porcha Woodruff thought it was a joke, the police were not laughing.  As the young black woman got her two daughters ready for school one morning, she was startled to have six armed police officers show up at her door.  After asking her to step outside, she was immediately handcuffed and arrested for carjacking. Woodruff was stunned on many levels.
 Is This for Real? 
In the first place, Woodruff had no idea what police were talking about.  She knew nothing about a carjacking. Secondly, being that she was eight months pregnant, she was certainly not in any condition to engage in a carjacking!  Despite her protests and her obvious medical condition, police took her to jail, where she spent hours locked in a holding cell and answering questions. After finally being released on a $100,000 personal bond, Woodruff was treated for dehydration at a local hospital. Another month dragged by before the charges against her were ultimately dropped.
How Could This Happen?

Woodruff can't get over the fact that she was actually arrested for this crime, despite having absolutely nothing to do with it.  Why? What motivated police to seek her out that cold February morning?  The answer: facial recognition technology (FRT) had matched videotape from the scene of the crime with a 2015 mugshot of Woodroof,  who'd been arrested then on charges of driving with an expired driver's license. When police put Woodruff's photo along with others in a photo lineup and showed it to the victim, he identified her as the person involved in the carjacking. Apparently, Woodruff looks a lot like the actual perpetrator. And therein lies the problem:  an innocent person who looks similar to a criminal can be misidentified using both facial recognition technology and human identification. In Woodruff's case, the error was caught before having to go to trial.  But not everyone may be that lucky after being nabbed due to FRT.
Defending You 
If facial recognition technology has been used to link you to criminal activity, the dedicated and talented Kissimmee criminal defense attorneys at Salazar & Kelly Law Group are prepared to fight for the best possible outcomes for you.  To discuss, contact our office for a confidential consultation today.
Source:
csis.org/blogs/strategic-technologies-blog/how-accurate-are-facial-recognition-systems-and-why-does-it