Facing Hurricane Season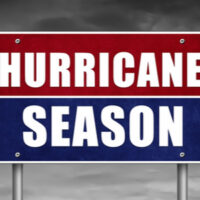 As America watched the devastation of Hurricane Laura as it slashed through the Gulf Coast, we winced at the powerlessness of man against nature.  No matter how much preparation cities and states put in beforehand, it is often no match for the 150 m.p.h. winds and torrential rainfall, let alone the storm surge from the sea. Simply put, property damage is inevitable, often in the billions, or even millions of dollars.  On a narrower focus, what does that mean for you?
Florida Hurricanes
Florida is no stranger to the fearsome power of hurricanes.  The area was subject to the first known cyclone, which was recorded back in 1523.  In Florida, roughly 500 such storms have hit the State in the years since.  In 2017 Hurricane Irma struck the state as the most powerful Atlantic basin hurricane on record aside from those in the Caribbean and the Gulf of Mexico.  Nearly 6 million people had to evacuate their homes, many returning to wind and water damage that was heartbreaking – and expensive.
Hurricane Insurance 
Since hurricanes hit Florida more often than any other state, many Floridians have purchased a bit of security through a hurricane insurance policy.  Unfortunately, sometimes buyers neglect to read the fine print, and are disappointed when the damage to their homes related to a hurricane is excluded from their policies.  What, exactly, is covered?  Of course, every policy is different, but in general, you can count on damage caused by wind and rain to be taken care of.  For example, if the wind takes the shingles off of your roof and subsequent rain causes damage to the interior of your home, it will likely be covered.  On the other hand, if a storm surge caused flooding in your area and your home was damaged, a regular home-owner's policy, and even a policy added on specifically to address hurricanes, may not cover the destruction to your home.  That's because most policies specifically ban flood damage.  In order to provide peace of mind when it comes to water damage due to rising floodwaters, homeowners often must purchase insurance through the National Flood Insurance Program.
Costs and Deductibles 
When you fork over those monthly premiums, you certainly expect low-hassle coverage.  After all, you'll be paying thousands of dollars for hurricane coverage if you live in a high risk area, and your deductible will be as much as five percent of the value of your home.  Even so, many people find themselves struggling to collect the insurance payments in the aftermath of a disaster.
Immediate Help 
When a natural disaster strikes, you may feel all alone as you try to regain your life.  But the truth is, thousands of others are in the same boat, jockeying to get to the front of the line with insurance adjusters and start the road to recovery.  And to be clear, insurance companies would like nothing more than to minimize their costs by paying out as little as possible.  At the office of Salazar & Kelly, Law Group, P.A., our Kissimmee hurricane attorneys are ready to provide the expedited assistance you need moving forward.  Contact us today to get us working for you.
Resource:
nytimes.com/2020/08/27/us/hurricane-laura-update.html