Florida Teen Dies After Being Forced into Sex Trafficking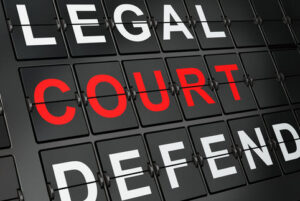 A 14-year-old girl from Orlando, Florida, was forced into sex work and died from an overdose of Xanax and over-the-counter medication, WKMG Orlando reported. The death of the Florida teen was discovered when one of her captors took her to the emergency room, though she was already deceased. The four individuals responsible for her death were found and arrested during the Federal Bureau of Investigation's Operation Cross Country X, which is a major operation across the U.S. to free sex trafficking victims and arrest human traffickers. This year the FBI recovered 82 exploited adolescents and made 239 arrests. Sex trafficking is a serious offense, and anyone facing charges related to a Florida or federal sex crime should call an experienced Florida criminal defense attorney immediately.
Charges Related to Orlando Teen's Death
Four people were allegedly involved in the trafficking and death of a 14-year-old Orlando teen: Karla Michelle Quiros Alsina, 20, Arthur Lee Coleman III, 26, Avorice Jena Holman, 19, and Jose Ignacio Santiago-Sotomayor, 22, People reported. Holman and Santiago-Sotomayor were arrested in Florida while Alsina and Coleman were arrested in Georgia. They face charges for first-degree murder, human trafficking of a child, racketeering, and more.
Florida Trafficking Law
Under Florida Statute 787.06(3), any person who knowingly, or in reckless disregard of the facts, engages in human trafficking, or attempts to engage in or benefits from human trafficking, is guilty of a first degree felony. Additionally, under 787.06(4) any parent, legal guardian, or person with custody or control of a minor who sells or transfers custody or control of that minor with knowledge or in reckless disregard of the fact that the minor will be subject to human trafficking commits a life felony.
Individuals convicted of a first degree felony in Florida can be sentenced to up to 30 years in prison, unless the crime is classified as a life felony and then an offender can be sentenced to life in prison. Offenders of a first degree felony can be fined up to $10,000 while offenders of a life felony may be fined up to $15,000.
Federal Sex Trafficking Law
Title 18 of the U.S. Code, Section 1591 states it is illegal to knowingly, or in reckless disregard of the facts, cause children, through the use of force, threats of force, fraud, or coercion to perform a commercial sex act. It is unlawful for any person to recruit, entice, obtain, solicit, or benefit from participating in the sex trafficking of juveniles.
Individuals convicted of sex trafficking children 14 years old or younger under federal law face imprisonment of at least 15 years to life as well as a fine. Individuals found guilty of trafficking children between the ages of 14 and 18 can be imprisoned for at least 10 years but up to life and fined.
Additionally, people found guilty of sex crimes like trafficking must register as a sex offender. This will include regularly reporting personal information to the local sheriff's office and living with their name and information published online for everyone to see.
Defending Against Sex Crime Accusations
If you have been accused of a sex crime like human trafficking, you need to work with an experienced sex crimes defense attorney who will thoroughly investigate your situation and build you the strongest defense possible under the law. The Florida legal team of Salazar & Kelly Law Group, P.A. is ready to take on your case and can represent you in either state or federal court. Call us today at 407-483-0500 or contact us online to schedule your free initial consultation.
Resources:
clickorlando.com/news/death-of-girl-in-human-trafficking-case-investigated
people.com/crime/orlando-teen-girls-sex-trafficking-murder-overdose/