Vehicular Homicide in Florida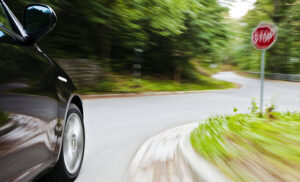 A car accident is usually just a car accident. You do not head out for work or to meet up with friends thinking you will be in a collision or intending to cause a crash. However, nearly everyone – yourself included – is bound to be in an accident at some point. Unfortunately, some of these accidents lead to fatalities and criminal charges, particularly if speeding, alcohol, or a cell phone was involved. If the police believe you were the driver that caused a collision that led to someone's death, you could be charged with vehicular homicide. In this situation, you should immediately call an experienced Kissimmee criminal defense lawyer to help protect your rights.
Understanding Vehicular Homicide in Florida
Florida law 782.071 defines the crime of vehicular homicide as the killing of a human being, or of an unborn child, caused by the operation of a vehicle in a reckless manner likely to cause death or great bodily harm. Breaking this charge down, prosecutors must show:
You were driving the vehicle,
You were driving recklessly,
Your reckless driving was likely to cause death or great bodily harm, and
The accident led to the death of a person or unborn child.
Defining Reckless Driving
Your vehicle homicide case hinges on whether the prosecutor can prove you were driving recklessly. Florida law defines reckless driving as operating a vehicle in willful or wanton disregard for the safety of persons or property. Recklessness is neither carelessness nor negligence. The prosecutor must prove more. Your behavior behind the wheel must have been intentional and you must have been conscious of the fact that you ignored other people's safety and the consequences of your driving.
Consequences of Vehicular Homicide
Prosecutors usually charge vehicular homicide as a second-degree felony. If you are found guilty, you can be sentenced to up to 15 years in prison and fined up to $10,000. However, if at the time of the accident you knew or should have known the accident occurred and you failed to provide aid or your information to responders, then you can be charged with a first-degree felony. This can lead to up to 30 years in prison and a $10,000 fine.
Defending Against this Charge
It is always possible to defend against a charge of vehicle homicide or to advocate for your charges to be reduced. Your attorney may focus on rebutting the prosecutor's evidence of recklessness. If you did not have alcohol or drugs in your system and you were not speeding, it may be difficult for the other side to prove the necessary level of culpability. Your lawyer can provide evidence to the judge and jury that you were driving carefully, even if you did not operate the vehicle perfectly.
Contact a Kissimmee Homicide Defense Lawyer
When you find yourself facing criminal charges after a tragic car accident, contact the compassionate and experienced attorneys of Salazar & Kelly Law Group, P.A. in Kissimmee. We understand how difficult it can be to come to grips with a collision that led to someone's death, and how this situation is made so much harder now that you must fight for your freedom. We will thoroughly investigate your situation and offer you advice on the best possible course of action.
Resource:
leg.state.fl.us/Statutes/index.cfm?App_mode=Display_Statute&URL=0700-0799/0782/Sections/0782.071.html