Florida's Medical Marijuana Industry Gains a Boost With Amendment 2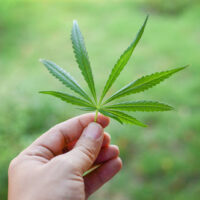 State legalization or at least decriminalization of some form of marijuana is sweeping the nation. Twenty-eight states and D.C. have some type of legalized medical marijuana and a few states have made it lawful or a meager fine to possess or imbibe marijuana recreationally. Florida joined the medical marijuana movement in 2014, but now it has strengthened its stance and made it easier for the drug to be used medicinally. Florida's Amendment 2 allowing medical marijuana passed with 71.32 percent of the vote and went into effect January 3, 2017.
If you have been charged with a drug crime due to possessing medical marijuana, contact our Kissimmee criminal defense lawyers. If you believe you were rightfully in possession of a marijuana product, we will build you the strongest defense possible under the law.
What Does Amendment 2 Do?
Under Florida's previous medical marijuana law, only low tetrahydrocannabinol marijuana products were allowed for certain patients. High THC products were allowed only for patients who have been deemed terminally ill be two physicians. Under this constitutional amendment, high THC products will be allowed and the list of medical conditions that can be treated by marijuana is expanded. Starting this year, medical marijuana is now lawful within the state to treat:
Cancer
Epilepsy
Glaucoma
HIV
AIDS
PTSD
ALS
Crohn's disease
Parkinson's disease
MS
Other debilitating medical conditions
The amendment, like the previous medical marijuana law, focuses on marijuana products including capsules, oils, and tinctures. It does not specifically address smoking marijuana.
Patients Must Wait for Marijuana Prescriptions
While marijuana is now legal to treat certain conditions, it is highly regulated and there remain few places to obtain it. The first barrier to medical marijuana is that doctors must sign up to become qualified to prescribe marijuana to patients. According to the Miami Herald, approximately 200 doctors in the state are qualified so far. This means many patients do not have a qualified physician near them – or near them and on their insurance plan. Patients must also have a relationship with their physician for at least 3 months, so individuals interested in a marijuana prescription should begin seeing a qualified doctor as soon as possible.
Additionally, the Florida legislature and the Department of Health are still working out all of the rules, regulations, and procedures to get the state's medical marijuana industry, including high-THC products, truly up and running. There are still a number of questions to be answered and Florida has until June to figure it out and begin issuing licenses and ID cards.
Contact a Drug Crime Defense Lawyer for Help
There are definite grey areas in the law regarding marijuana right now. If you had a marijuana product in your possession due to a medical illness and were charged with a crime, do not hesitate to reach out for legal help. At Salazar & Kelly Law Group, P.A., we have years of experience helping individuals reach the best possible outcome in marijuana cases. Contact us in Kissimmee, Orlando, or Maitland/Altamonte Springs to schedule a consultation.
Resource:
http://medicalmarijuana.procon.org/view.resource.php?resourceID=000881