Individuals Charged With Fraud After Posing Online as Federal Agents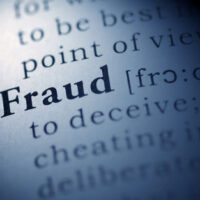 In July, six Florida residents were arrested and charged with wire fraud and conspiracy to commit wire fraud for posing online as Department of Homeland Security agents for nearly two years. These individuals created online dating profiles posing as adult women. Once they began communicating and exchanging photos with men, they would state they were Homeland Security agents. These supposed agents would then state that the women in the dating profiles were minors and these men were facing arrest warrants and criminal charges. The perpetrators would then state the men could avoid these issues if they paid a fine. They even sent paperwork that included the Department of Homeland Security's actual seal, a judge's name, and official-sounding legalese to convince the men of their allegedly precarious situation. Ultimately, the six individuals unlawfully obtained nearly $25,000.
Florida Wire Fraud Charges
Under Florida Statute 817.034, any person who engages in a scheme to defraud and unlawfully obtains property is guilty of organized fraud. Florida defines a scheme to defraud as any ongoing course of action that includes the intent to defraud one or more persons or the intent to obtain property from one or more persons by false or fraudulent pretenses, representations, or promises.
Also, any person who participates in a scheme to commit fraud, and to further that scheme communicates with any person with the intent to obtain property from him or her, is guilty of communications fraud for each act of communication.
Charges for Fraud Perpetuated Online
The level of the offense for organized fraud depends on the value of the property obtained. For an amount above $20,000 but less than $50,000, like in the situation above, an offender will be charged with a second-degree felony. A higher aggregate value will lead to a first-degree felony while an amount less than $20,000 will result in a third-degree felony charge.
The level of offense for communications fraud is also dependent upon the value of the property obtained or sought. If the value was more than $300, then the offender is charged with a third-degree felony. For property valued below $300, the offender is charged with a first-degree misdemeanor.
When an individual is charged with multiple counts of organized and communications fraud, that he or she could receive multiple convictions and sentences. With multiple sentences could come years in prison stacked upon one another. It is unlikely that the multiple sentences will run concurrently.
Defending Against Fraud Charges
If you are facing federal or state fraud charges, it is essential to hire an experienced criminal defense attorney right away. The attorneys of Salazar & Kelly Law Group, P.A. are here to investigate the charges against you and build the strongest defense possible under the law. Depending on the circumstances, we may seek to have the charges dropped or reduced, begin negotiations for a plea deal, or prepare for trial. Our main priority will be to protect your rights and fight for the best possible outcome in your case. Call us today at 407-483-0500 to learn how we can help.
Resource:
leg.state.fl.us/Statutes/index.cfm?App_mode=Display_Statute&URL=0800-0899/0817/Sections/0817.034.html