Child Left Unsupervised at Florida Rest Stop, Leads to Arrests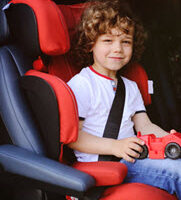 Three adults from Columbus, Ohio were arrested and face multiple criminal charges after Florida police officers were called about a 6-year-old boy being left unsupervised at a rest stop on Interstate 95. The young boy approached a woman in her vehicle when he could not find his grandparents. The woman contacted the police. About 20 minutes after the police arrived, a van pulled into the rest stop carrying James Robert Morey, 62, Charlene Pitts, 56, and Andrea Jean Yantone, 55, who approached the deputy's vehicle. After the police noticed signs of the adult's impairment, they searched the vehicle and found syringes filled with a brown substance, pill bottles, and tar heroin in the vehicle. All three adults were arrested and charged with drug offenses and contributing to the delinquency of a minor.
Child-Related Criminal Offenses in Florida
Parents, legal guardians, and other caretakers can face serious criminal charges if a judge finds there is evidence of neglect or abuse. Like the adults above, people can be charged with contributing to the delinquency or dependency of a child if they commit any act that causes, encourages, or contributes to a child becoming a delinquent, dependent child, or child in need of services. Under statute 827.04, this act is a first-degree misdemeanor, which can lead to up to one year in jail and a $1,000 fine.
However, an action like the one described above can also lead to more serious child neglect charges in Florida. According to statute 827.03, neglect of a child includes any caregiver's failure or omission to provide the child with the care, supervision, and services that are necessary to that child's physical and mental health. This includes providing the food, nutrition, clothing, shelter, medicine, medical services, and supervision that a prudent person would consider essential to the well-being of the child. An adult's consistent actions can lead to neglect charges, but so can a one-time incident.
If there is evidence that a person willfully or with culpable negligence neglects a child without causing great bodily harm, disability, or disfigurement, then that adult will face a third-degree felony charge. If a person willfully or with culpable negligence neglects a child and causes great bodily harm, disability, or disfigurement will be charged with a second-degree felony. These are punishable by up to five years in prison and a $5,000 fine or up to fifteen years in prison and a $10,000 fine, respectively.
Civil Consequences of Child Neglect
Parents or guardians who are found guilty of child-related crimes could lose their parental rights or custody. If there is evidence that parents or other legal guardians abandoned the child, are contributing to a minor's delinquency, or are guilty of neglect or abuse, then social services or another party may file a petition for involuntary termination of parental rights. The court will hold a hearing where the parents or legal guardians are entitled to defend their rights to the child. If the court determines it is within the child's best interests to terminate parental rights, then it will do so.
Are You Facing Child-Related Charges?
If you are a parent who is facing child abandonment, neglect, abuse, or delinquency charges or social services is seeking to terminate your parental rights, call our experienced Kissimmee criminal defense and family law attorneys of Salazar & Kelly Law Group, P.A. at 407-483-0500. We are prepared to advocate aggressively on your behalf.
Resources:
kron4.com/2017/07/18/three-accused-of-leaving-child-at-florida-rest-stop/
leg.state.fl.us/statutes/index.cfm?App_mode=Display_Statute&URL=0000-0099/0039/Sections/0039.806.html