Kissimmee Woman Charged With Infant Son's Death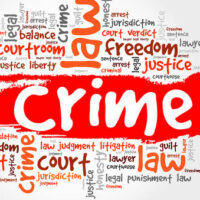 Last year, Caroline Quiles Sánchez's three-month-old son died due to a fentanyl overdose. The Kissimmee Police determined a member of Quiles Sánchez's household lawfully used fentanyl patches for pain relief. Fentanyl is a powerful synthetic opioid. It is a Schedule II prescription drug, known to be up to 100 times more powerful than morphine, and used to treat severe pain. The police believe Quiles Sánchez intentionally put one of the fentanyl patches in her infant son's mouth. The child then died of a fentanyl overdose.
Three-Month-Old One of the Youngest Opioid Victims
An autopsy revealed the infant had 19.6 nanograms of fentanyl per milliliter of blood in his system. Adults can overdose on far less. This and other factors led Child Protective Services (CPS) to investigate the infant's death. The agency determined a member of the household must have been responsible for the overdose. It was too unlikely that the baby could have ingested a fatal amount of fentanyl himself since he was not yet mobile.
Charges Came More Than 1 Year Later
An arrest was not made right away because the Kissimmee police stated they did not have enough probable cause. However, this July, Kissimmee detectives flew to Puerto Rico where Quiles Sánchez has been staying since shortly after her son's death to arrest her and charged her with manslaughter.
Under Florida law, manslaughter is the killing of a human being by the act, procurement, or culpable negligence of another, without lawful justification like self-defense. Manslaughter, under Florida Statute 782.07, is often charged as a second-degree felony. However, since the victim was a minor, it is possible for Quiles Sánchez to face charges for aggravated manslaughter of a child, which would be a first-degree felony.
If Quiles Sánchez is convicted of a second-degree felony, she faces up to 15 years in prison. For a first-degree felony, she could face a punishment of at least 30 years to life in prison. While there are circumstances in which Quiles Sánchez could be released early, she would likely still be required to fulfill terms of probation.
Defending Against Manslaughter Charges
Facing a manslaughter charge is an intimidating and frightening situation. Manslaughter, no matter the mitigating circumstances, will be charged as a felony and likely lead to more than a decade in prison. It could also lead to life behind bars. However, there are ways to defend against allegations of manslaughter, including:
Mistaken identity: you may seek to prove the police arrested the wrong person entirely.
Accident: you may seek to show the court that the other person's death was caused by accident.
Lack evidence: you and your legal team may focus on showing the weaknesses of the prosecutor's case and that there is not enough evidence to prove you committed a crime beyond reasonable doubt.
Contact Our Kissimmee Criminal Defense Lawyers for Help Today
If you have been charged with manslaughter or another violent crime in Florida, do not hesitate to seek out legal advice and an aggressive defense. At Salazar & Kelly Law Group, P.A., we are ready to review your situation and determine your best defense strategy. We may focus on proving your innocence in court or in negotiating the most advantageous terms in a plea deal. It depends on the circumstances of your case, your needs, and your desires. Call us today at 407-483-0500 to schedule a consultation and learn more about your options.
Resources:
orlandosentinel.com/news/breaking-news/os-osceola-baby-fentanyl-overdose-20170718-story.html
leg.state.fl.us/statutes/index.cfm?App_mode=Display_Statute&URL=0700-0799/0782/Sections/0782.07.html