Florida Resident Shoots at AT&T Vehicles and Workers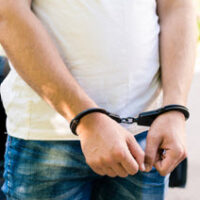 In mid-July, Jorge Jove was unhappy to see AT&T workers and vehicles in front of his home. He asked the workers to move the vehicles. They told him it would be a few minutes since they were working on nearby poles. The answer seemed to not satisfy Jove as he returned to his home and then came back outside with a firearm. Jove was then captured on camera shooting at the vehicles' tires and engines. Witnesses also saw Jove shoot at a worker in a bucket life. In total, Jove shot off more than a dozen rounds. The Hialeah Police Department arrested Jove and he has been charged with aggravated assault with a firearm and criminal mischief.
Understanding Criminal Mischief in Florida
Under Florida statute 806.13, a person is guilty of criminal mischief if he or she willfully and maliciously injures or damages by any method any real or personal property belonging to another person, including but not limited to graffiti and other types of vandalism. Jove has likely been charged with criminal mischief because there is strong evidence that he intentionally and maliciously damaged AT&T's property.
If it is determined Jove's damage cost less than $200, then he will be charged with a second-degree misdemeanor. If the damage is between $200 and $1,000, then he will face a first-degree misdemeanor. However, Jove could be facing a much harsher charge. The statute states that if the damage is $1,000 or greater, or if it interrupts or impairs a business's operation or public communication, transportation, supply of water, gas or power, or other public services costing $1,000 or more in labor and supplies to restore, then it is a third-degree felony. If convicted of a third-degree felony, Jove could be imprisoned for up to five years.
Facing Aggravated Assault in Florida
Jove also faces charges for aggravated assault with a firearm based on his firing at other individuals, not just property. Under Florida statute 784.021, an aggravated assault is an assault with a deadly without the intent to kill or with the intent to commit a felony. For this offense, Jove likely faces a third-degree felony, which can result in up to five years in prison.
While Jove may not receive the maximum punishments for either charge if convicted, it is possible for him to be given consecutive punishments in prison for five years each. The worst case scenario in his situation is up to a decade behind bars.
Defending Against Florida Criminal Charges
There are ways for Jove and others in similar situations to defend themselves. Even with strong evidence against a defendant, including video of the alleged crime, there are ways to minimize the consequences of the arrest and potential conviction. By working with an experienced criminal defense attorney, defendants can fight to have charges reduced or for alternative sentences to prison upon conviction. Defendants may be able to go through probation instead of spending years in prison.
To learn more about defending against assault, battery, criminal mischief or other criminal charges, contact us at Salazar & Kelly Law Group, P.A. at 407-483-0500. Our Kissimmee criminal defense attorneys are eager to help you today.
Resources:
miamiherald.com/news/local/community/miami-dade/hialeah/article162574858.html
leg.state.fl.us/STATUTES/index.cfm?App_mode=Display_Statute&Search_String=&URL=0800-0899/0806/Sections/0806.13.html