Should a Defendant Testify at Trial?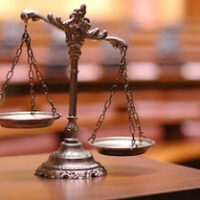 Many defendants feel strongly that once they get the opportunity to testify, the jury will see the case through their eyes and will acquit them of any criminal charges. The fact of the matter is, though, that determining whether or not a defendant should take the stand is a something that needs to be weighed on a case-by-base basis; there are some circumstances under which it is not a very good idea. A discussion between you and your attorney will help you to decide on the best course of action in your situation.
Your Fifth Amendment Rights
First of all, every defendant should realize that the Fifth Amendment to the U.S. Constitution protects you against self-incrimination. That means you cannot be compelled to testify at your own trial, and prosecuting attorneys cannot mention your choice to remain silent in any derogatory way.
What do Jurors Expect?
When the case against you is strong, sometimes jurors might be thinking that an innocent person would surely want to speak up and defend him or herself. They might reason, for example, that there is eyewitness testimony placing you at the center of the crime. Jurors frequently have misunderstandings as to how the memory works, and place more weight than is deserved on the testimony of an eyewitness. Instead of focusing on the variables of the testimony, such as distance, lighting, or the mechanics of the police line-up to exonerate you, jurors may expect you to explain your side of things in the face of such testimony.
The Challenges
To be sure, testifying on your own behalf is a tricky business. It's difficult to be persuasive, and having excellent communication skills is essential. Defendants must be calm and speak with confidence, even when the prosecutor is firing off a string of difficult questions. You must be able to provide specific details without attempting to avoid the issues that are uncomfortable for you. While prosecutors may express disgust, outrage, or pure disbelief in response to something you say, you must continue to hold your head high and avoid being pulled into one of the prosecutor's traps.
Building your Defense
In the best-case scenario, the evidence proving your innocence will be enough to convince the jury that you've been charged in error or erroneously. This might entail a number of defense strategies, including:
Proving the facts do not add up to convict you;
Providing a strong alibi;
Challenging witness statements;
Questioning the efficacy of law enforcement actions;
Proving you were justified in your actions;
Showing that the statute of limitations has expired.
Working with your Legal Team
At Salazar & Kelly Law Group, P.A., your experienced and aggressive criminal defense team will work hand in hand with you to determine the most effective approach to your defense. Contact us in Kissimmee, Orlando, or Altamonte Springs to schedule a free, confidential consultation today.
Resource:
apa.org/monitor/jun07/order.aspx