State And Federal Hate Crimes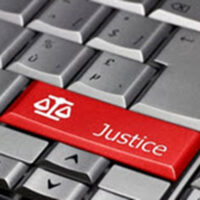 It took less than two years for two separate trials with two separate juries to convict three men of murder and hate crimes in the Ahmaud Arbery case.  The attention the case has drawn has left many questioning what the differences between the trials were, and why the defendants were forced to stand trial a second time after having already been found guilty in November on multiple charges, including murder.
Hate Crimes 
Federal hate crimes are those which are motivated by bias against a particular group. When violent crimes are committed against someone based on particular characteristics defined by federal statute, federal hate crimes charges may be filed. The areas overtly identified include sexual orientation, gender, religion, ethnicity, race, disability, and gender identity. These crimes are particularly horrendous because they target whole groups, in addition to specific individuals. In the case of Ahmaud Arbery, the defendants who gunned down Arbery were charged with targeting him because he was Black.
Proving Racial Bias in the Arbery Case 
The goal of the prosecution in the hate crimes trial was to demonstrate the mindset of the killers.  Three white men—Gregory McMichael, his son Travis McMichael, and neighbor Roddie Bryan were charged with interfering with Arbery's civil rights and attempted kidnapping, in addition to gun charges. The case focused on testimony and text messages showing that the defendants frequently used racial slurs and derogatory language about Black people. Instead of viewing Arbery as simply a man running through the neighborhood, prosecutors argued they saw him as someone less than human.
Penalties in the Arbery Case 
The father/son duo received sentences of life in prison without parole plus 20 years, while the neighbor received life with the possibility of parole (for which he will not be eligible until after serving 30 years) in the initial murder trial.  With such stiff penalties, why bother with the additional trial for hate crimes? Guilty verdicts on the hate crimes could result in life in federal prison, as well as hefty fines. Importantly, convictions highlight issues of race across the nation.
State Hate Crimes 
Every state has its own laws related to hate crimes. Here in Florida, crimes motivated by bias in five categories constitute hate crimes.  Those areas include race, national origin, religion, sexual orientation, and disability.  Unlike federal hate crimes, Florida has no legislation related to gender or gender identity at this time.  According to the FBI database, hate crimes are on the decline in the Sunshine state. In 2020, there were 65 incidents related to race/ethnicity, 20 related to religion, and 22 related to sexual orientation.
Defending Against Hate Crimes 
If you are being charged with a hate crime, you are definitely looking at increased consequences for your crimes. At Salazar & Kelly Law Group, P.A., our knowledgeable Kissimmee criminal defense attorneys are committed to fighting for the best possible outcomes for our clients. Schedule a confidential consultation in our office today.
Resources:
justice.gov/hatecrimes/laws-and-policies
justice.gov/hatecrimes/learn-about-hate-crimes