Students at Risk at School Bus Stops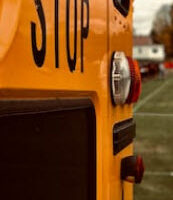 Sending kids to school on the yellow school bus is iconic American life, whether you live in the big city, a suburb, or on a country road. But recent months have seen an escalation in the number and severity of accidents involving children while awaiting and/or boarding school buses, leading devastated family members to ask, what's next? A local attorney may be your avenue to justice in this situation.
Florida Law
Florida statute 316.172 is clear regarding drivers' responsibilities around school buses:
When approaching a bus that has a stop signal displayed, drivers must come to a full stop;
Drivers are prohibited from passing a school bus on the side that children board and disembark;
Drivers going the opposite direction must stop as well, unless there is a divided median with one of the following features:

Five or more feet of unpaved space, or;
A raised median, or;
A physical barrier.
Despite legal requirements, bus stops are the cite of tragedy far too often in the United States.
Dreadful Accidents in 2018
The list of accidents that have occurred in recent months has led to countless  broken hearts across the country. Just a few include:
A recent incident in Tampa, Florida involved a group of pedestrians who were struck by a Ford Escort, sending five children and two adults to local hospitals.
Three siblings were killed and another child was injured as the children were boarding a school bus in Rochester, Indiana. A pickup truck collided with the bus, leading police to cite the driver with reckless homicide.
A nine-year-old boy was killed after a truck struck the school bus he was boarding in Pratt, Mississippi. The driver was charged with aggravated assault.
A young boy was killed while waiting for a school bus in Franklin Township, Pennsylvania. The driver of the vehicle sped away, and was later identified and questioned by police.
A Tallahassee student was hospitalized after being hit by a vehicle when he crossed the street in order to board the school bus.
Safety Tips For Kids
Naturally, it would be ideal if every driver who passed a school bus stop was alert to the children in the vicinity. Unfortunately, that is not always the case. Despite the dangers associated with bus stops, riding the bus is reportedly 70 times safer than taking a personal vehicle. Nonetheless, any accident at the bus stop is unacceptable. What can parents do to help keep kids safe? The Suffolk Transportation Services director of safety and training suggested a few things that might improve child safety at the bus stop. Parents should consider the following tips:
Increase visibility by wearing bright colors or reflective strips on clothing;
Stand a minimum of six feet from the curbside. Practice estimating this distance with young children;
Avoid roughhousing and playing around at the bus stop;
If you must cross the street to access the bus, make eye contact with the driver and await a signal from him or her before passing in front of the vehicle;
Never walk behind a school bus;
Do not attempt to board the bus until it is completely stopped. Wait a safe distance away on the sidewalk.
Following an Accident
In the event your loved one is injured or killed by a careless driver while awaiting or boarding a school bus, contact the experienced and empathetic legal team at Salazar & Kelly Law Group, P.A. in Kissimmee, Orlando, or Altamonte Springs. The initial consultation is free and confidential.
Resource:
dailycaller.com/2018/11/02/school-bus-stop-kids-hit-killed/