Teenager Turns Himself In to Kissimmee Police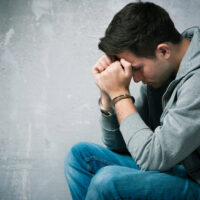 At the end of February, a local teenager turned himself in to the Kissimmee police. The Pearl River County Sheriff's Department in Mississippi was looking for him for three weeks. The adolescent was wanted in connection with a theft of an AK-47, two handguns, and two pairs of shoes from an older couple, who were the grandparents of the teen's friend.
The adolescent then posted photos of himself with the stolen items on Snapchat. He will be extradited to Mississippi with six warrants for three counts of possession of a weapon by a felony, causing a juvenile to commit a felony crime, conspiracy to commit grand larceny, and grand larceny.
Teen Did Not Act Alone
The police believe the teen did not act alone. They are still looking for a 19-year-old woman. The police believe this woman is the teen's girlfriend and that she helped him hide. The police have a warrant for her arrest for hindering prosecution.
Teen Had a Criminal Record
The adolescent was previously convicted of a felony in 2017. He was convicted of committing two commercial burglaries and was serving a seven-year post-release probation with the Mississippi Department of Corrections. Since the adolescent was previously charged as an adult and convicted of a felony, his name has been released in connection with the latest crimes and he will automatically be charged as an adult again.
Grand Larceny in Florida
In Florida, you can be charged with grand theft depending on the value of the items you allegedly stole or based on stealing certain items. Theft of between $300 and $20,000 worth of property is third-degree grand theft. It is punishable by up to five years in prison and a fine up to $5,000.
Second-degree grand theft is for stealing property valued between $20,000 and $100,000. This may be penalized with up to 15 years in prison and a maximum fine of $10,000.
Stealing more than $100,000 work of property is first-degree grand theft, punishable by up to 30 years in prison and a $10,000 fine. Theft is also automatically grand larceny if you are accused of stealing a vehicle or firearm.
Felony Firearm Prohibition
Under federal and Florida law, it is illegal for convicted felons to possess firearms. Felons cannot own, possess, or control any firearm, ammunition, electric weapon or device, or chemical weapon.
Possession of a firearm by a convicted felon in Florida is a second degree felony, punishable by up to fifteen years in prison and a $10,000 fine.  However, under certain statutory enhancements, a convicted felons in possession of a firearm may receive up to a life sentence.
Possession of a Firearm by a Convicted Delinquent
Under Florida Statute section 790.23(d), a person who is found to be in possession of a firearm was has been previously adjudicated delinquent or convicted of a an offense in juvenile court that is a felony or punishable by more than one year in jail and is under twenty-four (24) years old may be convicted of the offense of possession of a firearm by a convicted delinquent and face a second degree felony and punishment of up to 15 years in prison and a $10,000 fine.
Defending Juveniles and Adolescents Against Multiple Felony Charges
When a young adult or juvenile finds themselves facing multiple felony charges, particularly when it is not their first offense, then it is essential for them to work with an experienced and aggressive defense attorney. While the ideal outcome of a case is an acquittal, this may be an unlikely scenario. Instead, an adolescent needs a lawyer who can devise strategies to minimize the consequences of any conviction.
If you are in trouble with the law in Florida, or your adolescent son or daughter is, call Salazar & Kelly Law Group, P.A. at 407-483-0500 to schedule a consultation. We have years of experience fighting for teenagers in juvenile court and young adults in the criminal courts. We will protect your rights and seek the best possible outcome in your or your child's case.
Resources:
sunherald.com/news/local/crime/article202635189.html
leg.state.fl.us/statutes/index.cfm?App_mode=Display_Statute&URL=0700-0799/0790/Sections/0790.23.html
leg.state.fl.us/statutes/index.cfm?App_mode=Display_Statute&URL=0800-0899/0812/Sections/0812.014.html