The Horrendous Facts About Wrongful Convictions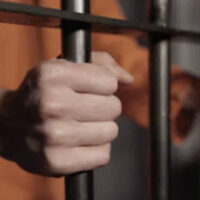 Are there innocent people behind bars in this country?  You'd better believe it!  According to The High Court, a legal group given to researching such matters, there are anywhere between 46,000 and 230,000 people—between  two and ten percent of prisoners– serving time in this country who are not guilty of the crimes for which they were convicted. Every state in the Union has victims of improper convictions suffering in prisons, and Florida is no exception.
How do these Mistakes Happen? 
Any number of problems can lead to these kinds of tragedies, but the most common issues include:
Errors in identifications made by eyewitnesses;
Misleading and/or misapplied forensic evidence that points to the defendant;
False accusations made by individuals who stand to benefit by providing information to prosecutors;
Official misconduct at any level;
Coerced false confessions;
Poor defense strategies and/or advice.
Death Row Cases 
Wrongful convictions are horrific in any situation, but never more grisly than in capital cases.  Here in Florida, the statistics are gut-wrenching:
Since 1973, Florida has seen a higher number of exonerations of Death Row inmates than any state, totaling 30;
The racial breakdown of these exonerations speaks to racial bias in sentencing, with 75 percent of exonerated individuals being people of color;
Prosecutors seek the death penalty for Black and brown defendants three times more often than for white ones;
For every three executions in the Sunshine State, there is someone on Death Row who is exonerated and released from prison. 
Efforts to Improve in Florida 
The Innocence Project reports that steps have been taken to mitigate the problem of wrongful incarceration, and to compensate individuals whose convictions are overturned:
Eyewitness IDs:  When eyewitnesses are asked to identify the suspect in a crime, they must be properly instructed, and both live and photo lineups are required to use blind/blinded administration. Failure to comply with these requirements could result in a claim of misidentification and the announcement of noncompliance to a jury. 
DNA Tests: Individuals who wish to contest their guilty verdicts may request a post-conviction DNA test at any time.
Preserving Evidence: In the case of any felony conviction, the preservation of all evidence is required until the entire sentence has been served.  In capital cases, evidence must be preserved for 60 days post-execution.
Informant Information: An informant's criminal history, past cooperation that resulted in benefits, and circumstances related to information sharing must be disclosed to the defense.
Compensation for Exonerated Prisoners: In cases where individuals are exonerated of the crime, provided they have no prior felony convictions, are entitled to $50,000 annually plus COLA increases—until they max out at $2 million. Additionally, 120 hours of education at a state university, career center, or community college are provided.  Finally, they will be reimbursed for any fines associated with their sentence.
The Fight for Justice 
Have you or a loved one been wrongfully convicted?  At the Salazar & Kelly Law Group, P.A., we understand that such convictions are contrary to the essence of the justice system and can break the spirit of an innocent individual.  Our experienced Kissimmee criminal defense lawyers may be able to help.  For a confidential consultation, contact our office today.
Resource:
thehighcourt.co/wrongful-convictions-statistics/