Unlicensed Drivers Are A Danger To Others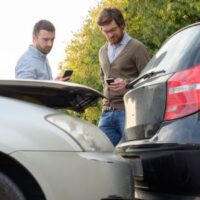 When a carload of teens careened down Alligator Alley, it smashed into an SUV carrying seven people.  When the SUV overturned, there were injuries.  Worse, a nine-year-old little girl was killed. The teen responsible for the crash took off on foot, and when the law eventually caught up with him, he confessed that he'd run because he didn't have a valid driver's license and he was afraid.
Worth Knowing 
Two million:  that's how many people are driving around Florida with suspended licenses.  And that number doesn't include the myriad teen drivers out there who have never been through a driver's education course but who love the thrill of the open road. Most unlicensed drivers don't have insurance, either.  Even if a vehicle is insured, when an unlicensed driver gets behind the wheel, the insurance becomes void.  That means when an accident occurs, they're not going to have the coverage to address damage and injuries to their own vehicle, let alone yours. And considering that nearly one in five fatalities on the road involve drivers with invalid driver's licenses, and over half of those fatalities involve someone other than the unlicensed driver, the unlicensed driver issue is a huge problem, and not just a financial one.
Who are These Drivers?
So who, exactly, are all of these drivers out on the road with invalid driver's licenses?
The majority of these drivers is under 16 years old;
The next highest age range of unlicensed drivers are aged 21-34;
The majority of these drivers are males.
Penalties for Unlicensed Driving
 If a driver has no license, it could result in a $500 fine and 50 days behind bars, along with having the vehicle impounded. If the license has been revoked or suspended, the penalty is the same for a first offense.  The penalty doubles for a second offense, and jumps to a $5,000 fine and five years in prison for a third offense. If the third offense occurs within five years of the first offense, the license is revoked for five years, and additional fines and prison time may be added.  Of course, if an accident occurs, additional charges and penalties will follow.
Personal Injury/Wrongful Death 
Legal penalties are fine and good, but none of that helps you or your family when an unlicensed driver causes an accident that results in serious bodily injury or death. The experienced Kissimmee car accident lawyers at the Salazar & Kelly Law Group can be of help in this situation.  You are legally entitled to file a civil suit against the party in question and may be entitled to damages to address medical bills, funeral costs, lost wages, and more.  With a judgment in your favor, you could be awarded a lump sum, or may receive incremental payments through a seizure of benefit, property lien, or even wage garnishment.  To discuss the possibilities, schedule a confidential consultation today.
Source:
sun-sentinel.com/local/broward/fl-ne-miami-driver-alligator-alley-crash-20190418-story.html