When A Police Chase Impacts Innocent Bystanders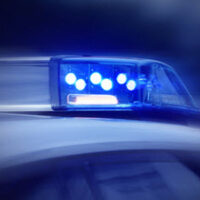 When Shannon Moses was struck by a speeding vehicle, her car gyrated and spun, ultimately smashing into a pole made of concrete that supported a number of high voltage power lines. As smoke entered the passenger compartment of her vehicle, she screamed in terror, frightened that he car would go up in flames.  Fortunately, an officer was able to quickly rescue her, and she was taken to a nearby medical facility and treated for her injuries. As for the vehicle that had careened through a stop sign at high speed—it was occupied by a couple of young men that were being chased by police as suspected burglary offenders.  They both survived with minor injuries.
Frequency of Fatal Police Car Chases
 High-speed police chases are not uncommon events. While the one involving Moses resulted in minor injuries and some hefty property damage, others are much more serious. In fact, about 300 deaths occur as a result of high-speed police chases every year in this country. About one-third of those killed were blameless victims of circumstance, while the majority were generally the persons fleeing the police. Not inconsequentially, a number of police officers lost their lives, as well. These pursuits are not without controversy.  While it's true that there is a very real need for officers to apprehend dangerous criminals, it must be balanced against the inherent risks to both officers and the public.  One study found that about one in three such pursuits lead to property damage, and as many as four in ten (4 in 10) end with a collision. Injuries, both minor and serious, were common, and fatalities resulting from collisions occurred with regularity.
After a Police Chase Who is Liable for Damages?
 If you or a loved one has ever been seriously injured or killed as a result of a high speed police chase, or even if you've suffered significant property losses, you may be wondering what options you have to address the fiscal and emotional costs associated with the incident. The answer is, "it depends."
The person being chased and who caused the accident is the clear initial line of attack in a legal proceeding.  That motorist owed a duty of care to others on the road, just as all motorists do. By evading police in a reckless manner that duty of care was breached. Physical as well as emotional injuries could be addressed in a personal injury/wrongful death lawsuit.
The chasing officer(s) may be held liable, as well, though this might be a more arduous case to make. Such a case might rest on whether or not department and state protocols were properly followed. If they were ignored, the officer(s), supervisors, or even the department itself might be liable.
Local municipalities could potentially be held liable, if appropriate precautions/safeguards were not in place, or if officers failed to follow those guidelines.  Another potential liability for law enforcement agencies is if they fail to properly train and instruct personnel in pursuit operations, techniques, and policies.
Investigating the Incident
 At the Salazar & Kelly Law Group, P.A., our skilled Kissimmee personal injury attorneys are prepared to have your collision thoroughly investigated in order to determine the best course moving forward.  To discuss the particulars of your case, schedule a confidential consultation today.
Source:
local10.com/news/local/2022/03/11/3-injured-after-police-car-chase-ends-with-fiery-crash-in-homestead/