When You Can be Charged with a Federal Drug Crime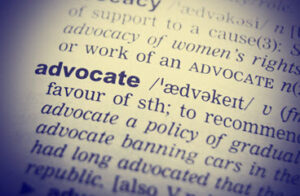 When you are charged with a drug crime in Florida, you may assume you are being charged with violating a state law. However, no matter where you are arrested in the U.S., you may face federal charges. If you are charged at the federal level, you will go to the federal court in your region – not your local county court. You will need to defend yourself against a federal prosecutor and if you are found guilty, your punishment will be based on the federal statute, which may have much harsher penalties than the equivalent state law. Being accused of a federal crime is serious and you should have skilled legal representation on your side. Contact the Kissimmee criminal defense attorneys of Salazar & Kelly Law Group P.A. today. Both Juan Salazar and James Kelly are admitted to the bar for the U.S. District Court for the Middle District of Florida.
Being Charged with a Federal Offense
There are certain factors that usually lead to someone being charged with a federal crime instead of simply under a Florida statute. These factors include whether:
Your crime crossed state lines. If you went from one state to another during the commission of a crime, then this offense affected interstate commerce and is under federal jurisdiction.
Your crime was part of a larger criminal enterprise. Federal officials and agencies are interested in bringing down large-scale drug operations. If they believe your offense was related to a larger organization, you are more likely to face a federal charge.
You were arrested by a federal agency. If a federal agency like the Drug Enforcement Administration arrests you for a drug offense, then you will most likely be charged with the federal crime. It is unlikely that the DEA will hand you over to the state agencies for trial.
Your arrest was based on an informant. If information from an informant is what led to your arrest then you are probably part of a federal investigation and will face federal charges.
The prosecutors decide to move forward with federal charges. Sometimes it comes down to a discussion between state and federal prosecutors as to whether you should face state or federal charges. If you have a criminal history or this was a serious offense, you are more likely to be charged with a federal crime and harsher punishments.
Federal Punishments for Drug Crimes
Because of mandatory minimum prison sentences, many punishments for federal drug offenses are harsh. Small amounts of certain drugs or a second or third offense could land you prison for decades or life. If there were weapons or any violence involved in your offense, you are looking at an even longer penalty. You can also face steep fines.
Contact a Criminal Defense Attorney Today
All drug crimes need to be taken seriously, but if you are facing a federal offense, it is even more important for you to work with an experienced Florida criminal defense attorney. When you may be sentenced to decades in a federal prison, you need someone who will aggressively defend you in court. At the Salazar & Kelly Law Group, P.A., we understand how difficult this situation is. We will analyze your situation to determine how to build you the strongest defense possible under the law. We will fight to prove your innocence or to minimize the consequences of conviction. Call our offices today at 407-483-0500 to schedule a consultation.