2 Adolescents Arrested for Burglary During Hurricane Irma Preparations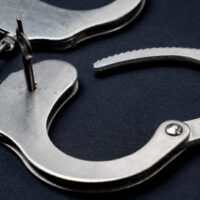 Two adolescents, a 17 and 18-year-old from Lake Wales, were arrested on September 9 for burglary while everyone in the region was preparing for and fleeing Hurricane Irma. A neighbor on Beverly Drive notified the Polk County Sheriff's Office that they saw two boys crouching behind a home. When deputies approached them, the two adolescents attempted to run and were apprehended.
The police believe the adolescents targeted that particular home because the owners had not boarded it up in anticipation of the hurricane. They had entered the home through a rear entrance before breaking a window in a separate garage in order to attempt to steal a 2011 Dodge Intrepid, which had a dead battery.
The adult and the minor were charged with multiple offenses, including:
Burglary of an unoccupied dwelling during a state of emergency
Unarmed burglary of a residence
Possession of tools with intent to use for a burglary
Grand theft of a motor vehicle
Resisting arrest without violence
The 18-year-old was booked into the Polk County Jail while the 17-year-old was taken to the Juvenile Assessment Center.
Burglary During an Emergency
Under Florida statute 810.02, burglary is the entering or remaining in a dwelling or other structure with the intent to commit an offense therein. The offense the burglars intend to commit may be theft, but it does not have to be. Those who unlawfully enter into a dwelling or structure with the intent to commit assault or a sex crime can be charged with burglary as well.
So long as the offenders do not have a dangerous weapon or commit an assault or battery, then burglary is typically a second-degree felony. However, the crime is more serious if it is committed during a state of emergency. The law states that if the burglary offense took place in a county declared to be in a state of emergency by the governor and the preparation of the burglary was facilitated by conditions arising because of that emergency, then the offense is charged as a first-degree felony.
If the 18-year-old offender is charged with a first-degree felony, he could be imprisoned for up to 30 years and fined $10,000. However, the duration of imprisonment could be much longer and the fines much higher if he pleaded or was found guilty of the other offenses in addition to the burglary during Hurricane Irma.
How Will the Minor be Treated?
There is a question of whether the 17-year-old will be treated like a juvenile or adult in relation to these offenses. While he was appropriately sent to a juvenile facility for intake procedures, it is possible that his case will be transferred from the juvenile system to the adult court system. Within the juvenile court system, the minor could receive a more lenient punishment. He also has the possibility in the future to seal his juvenile record and not live with the consequences of a permanent criminal record. However, if he is charged as an adult, he faces a criminal record with a felony conviction, years in prison, and thousands of dollars in fines.
Do You Need Legal Advice?
If you or a loved one has been charged with burglary or another offense during Hurricane Irma, contact our experienced Orlando criminal defense lawyers of Salazar & Kelly, Law Group, P.A. at 407-483-0500. We are prepared to assist you immediately.
Resource:
orlandosentinel.com/weather/hurricane/os-hurricane-irma-polk-break-in-20170909-story.html