3 Teenagers Cause Fatal Car Accident After Committing Burglary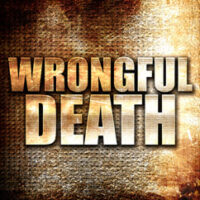 Prior to causing a fatal collision in Osceola County, Florida, three teens were spotted burglarizing a pawn shop. The three Orlando residents had thrown rocks through a window of the pawn shop. The officer witnessed two teens wearing black ski masks climb out of the broken windows and get into a Toyota 4Runner. The adolescents, realizing they were caught, drove away. It was later determined the vehicle was stolen.
During the pursuit, the teenager's driving became more reckless, including speeding and running red lights. The deputy was told to stand down. A short time later, a crash at the intersection of U.S. 192 and Parkway Boule in Kissimmee was reported, approximately 2 miles from where the officer stopped following the teens.
Originally, the three teenagers, ages 14, 16, and 17 years old, were charged with burglary and criminal mischief. However, the driver of the vehicle, a 37-year-old man, died after the crash. The adolescents now potentially face homicide charges.
Additionally, the three teens and their parents may face a civil wrongful death claim from the victim's family.
Possible Homicide Charges
It is possible for the teenagers to face homicide charges and to be tried as adults. Under Florida Statute §782.04, they could be charged with felony murder, if the prosecution has enough evidence that the other driver's death was caused in an attempt to flee from a burglary or elude the police. Murder in relation to a felony is first-degree murder and constitutes a capital felony.
Or, the teens might be charged with vehicular homicide, under §782.071. This offense encompasses the killing of another person caused by driving in a reckless manner, which constitutes any way that is likely to cause great bodily harm or death to others. Depending on the prosecution's evidence, this could be charged as a second- or first-degree felony.
Possible Civil Claims
While the teenagers are likely facing multiple felony charges, they and their families can also anticipate a civil wrongful death claim. The surviving family members of the man who was killed, such as his spouse, parents, or children, may be able to file a wrongful death claim against the teens based on evidence that their reckless or intentionally harmful conduct caused their loved one's death.
During a wrongful death claim, the surviving immediate family members can seek compensation for funeral and burial expenses, loss of their loved one's income, loss of services, loss of companionship, loss of an intimate relationship, and mental pain and suffering.
It is unlikely the adolescents have the financial means to handle such a claim. However, if any of the teenagers were covered by their parents' auto insurance, then the surviving family members may seek financial recovery from this auto insurer. They may also try to seek a financial recovery from one or more of the adolescent's parents if an insurance settlement is not possible.
We are Here to Help
Whether you were injured in a crash, you lost a loved one in an accident, or you are being accused of causing a deadly collision, our legal team at Salazar & Kelly Law Group, P.A. are here for you. Our Kissimmee attorneys have extensive experience handling personal injury, wrongful death, and criminal charges resulting from car accidents. Call us today at 407-483-0500 to schedule a time to talk.
Resource:
clickorlando.com/news/fhp-innocent-driver-killed-in-crash-with-teen-suspects-fleeing-burglary-scene