Understanding Manslaughter Charges in Florida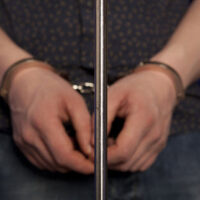 When you or a loved one is charged with a crime regarding the death of another person, you may be surprised to learn that murder is not simply murder. Under Florida law, there are a number of types of homicide offenses. Certain homicides are classified as murder while others are referred to as manslaughter. Under each of these types of homicide are further subcategories that can lead to different levels of punishment.
If you or a loved one is facing any type of homicide charge in Florida, it is essential you contact an experienced criminal defense attorney.
What is Manslaughter?
Under Florida Statute §782.07, manslaughter is the killing of another person through your actions, procurement, or culpable negligence without any lawful justification, like self-defense. You can be charged with manslaughter whenever there is evidence that your recklessness, failure to act appropriately, or intentional misconduct directly caused someone else's death, though not in a way that would be defined as murder, which requires premeditation or for the killing to occur during the commission of a felony crime.
Manslaughter is often referred to as voluntary or involuntary. You may be accused of voluntary manslaughter if you intentionally acted in a way that caused the person's death, or you encouraged or persuaded another person to commit an act that caused the other person to die. Involuntary manslaughter occurs when you behave with culpable negligence, which means you show a wanton and reckless disregard for human life or for the safety of persons around you.
Manslaughter in Florida is a second-degree felony, punishable by up to 15 years in prison and a maximum $10,000 fine.
The Killing of a Protected Individual
Florida law specifically protects certain types of people because they are less able to protect themselves. Protected individuals include the elderly and adults with physical or cognitive disabilities. If you are accused of acting recklessly, in a complete disregard for other people's health and safety, and causing the death of an elderly person or disabled adult, then you will be charged with aggravated manslaughter, which is a first-degree felony.
Similarly, Florida law protects minors. If your recklessness led to the death of a child or adolescent under the age of 18, then you will face first-degree felony, aggravated manslaughter charges.
The Killing of a Protected Worker
The state also takes a special interest in certain workers and their safety, including officers, firefighters, paramedics, and emergency medical technicians. If you are accused of causing the death of one of these types of workers during the court of their duties, then you will be charged with aggravated manslaughter and face the potential penalties for a first-degree felony.
Manslaughter with a Deadly Weapon
If you are found to have committed manslaughter with a firearm or another type of deadly weapon, then the charges against you may be increased from a second-degree felony to a first-degree felony. Additionally, you may face an enhanced punishment.
Have You Been Charged With Manslaughter?
If the prosecution brings felony charges against you for voluntary or involuntary manslaughter, you need a criminal defense attorney by your side. Call us at Salazar & Kelly Law Group, P.A. in Kissimmee at 407-483-0500 to schedule a consultation.
Resource:
leg.state.fl.us/statutes/index.cfm?App_mode=Display_Statute&URL=0700-0799/0782/Sections/0782.07.html