Boating Accidents on the Rise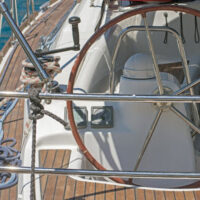 In December of 2017, an airboat speeding along Panther Creek crashed into a tree, capsized, and ejected seven occupants. Four of them were injured and required medical care.
The number of boating accidents on Florida waterways is increasing, which is particularly bad news when you consider the fact that Florida already leads the nation in boating accidents. According to the Florida Fish and Wildlife Conservation Commission (FFWCC), there were 766 reported accidents in just the year 2017. If you've suffered as a result of poor navigation on a Florida waterway, it might behoove you to speak with a local personal injury attorney.
When and Where Accidents Occur
The wealth of waterways throughout Florida makes boating a popular pastime. Where does the lion's share of accidents occur? Studies indicate that Monroe County experienced 96 of the accidents in 2017, followed by Miami-Dade with 75 and Broward with 63. 185 of the accidents occurred in a bay or sound, 165 in an ocean or gulf, and 142 in a river or creek. July is the month with the most accidents statewide, followed by May and April. The majority of accidents occur between noon and 6;00 pm.
What Types of Accidents are we talking about?
The problems that can occur while boating are varied. Collisions with other boats (220) and with fixed objects (141) lead the list. But other issues of concern include flooding (88), falls overboard (65) grounding (36) and capsizing (28). There have even been explosions (42), people have been hit by boats (2), and boats have actually sunk (2).
Reasons Behind Boating Accidents
The number one cause of boating accidents: improper lookout and/or distracted driving.  That was the impetus for roughly one-third of boating incidents in 2017. While equipment failure and weather are sometimes the cause of accidents, too often reckless driving, impaired driving, and rule violations are the root of the problems.
Experienced male drivers over the age of 50 are involved in more accidents than any other groups, indicating that perhaps a cavalier or complacent attitude while behind the wheel of a boat is connected to these incidents.
Fatalities
Unfortunately, Florida leads the nation in boating fatalities. Just over half of these deaths were the result of drowning, while the other half were the result of trauma. Ninety-six percent of fatalities involved males, and one in four accidents involved drug or alcohol use.
Following an Accident
In the event you or a loved one suffers serious injuries as a result of recklessness or negligence, the experienced and aggressive legal team at the Salazar & Kelly Law Group, P.A. will work tirelessly to ensure justice is served. Contact our Kissimmee, Orlando, or Altamonte Springs office today for a free, confidential consultation.
Resources:
myfwc.com/media/4449731/2017injuries.pdf
myfwc.com/media/4449728/2017fatalities.pdf