Speeding Costs Lives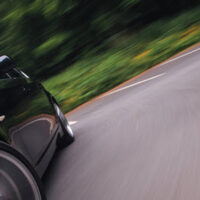 Witnesses observed a pickup truck speeding in Delray Beach, erratically veering around traffic, before it smashed into the back of a van that was stopped prior to making a turn. All four people in the van died. Four individuals were in a third vehicle that was hit, but they escaped with just injuries.
Florida Statutes
Florida law is unambiguous with regard to speeding. Posted limits are to be adhered to, although prudence is required and slowing down is expected when weather conditions are hazardous (316.183).
Driving Fatalities are on the Rise
More and more people are dying in traffic accidents every year. That fact holds true across the country, where nearly 30,000 lives were lost last year. More than one-third of them were attributed to speeding. The rate of increase is an astounding eight percent annually. Some experts surmise that increasing death rate might correlate with the number of vehicle-miles travelled. But that number is rising by only three percent each year. So what is the explanation for the alarming rise in traffic deaths?
Speeding Facts
Analysts point out that the most common place for fatalities to occur is on straight, wide roadways, where speeding is common. And studies indicate that when accidents that occur while traveling at 25 miles per hour, people survive 90 percent of the time. Here's what else we know about speeding:
Doubling your speed requires quadruple the braking distance required to stop;
A driver traveling at 55 mph will require just over 300 feet to come to a stop—the length of a football field;
The force of impact in a crash doubles with every 10 mph above 50 mph;
More than one in five serious crashes involving teen drivers were blamed on speeding;
Speeding is the second leading cause of accidents in this country; only impaired driving results in more crashes;
Approximately 40,000 individuals suffer critical injuries as a result of speeding annually;
More than 70,000 people experience moderate injuries attributed to speeding
Almost 600,000 people incur minor injuries due to speeding.
What Makes Speeding such a Serious Issue?
Speeding itself has some obvious perils:
Drivers have less time to react to unexpected hazards;
Drivers are more susceptible to poor weather conditions;
It is more difficult to control a vehicle at higher speeds;
Impact in the event of a collision is much more severe.
Furthermore, according to the National Highway Traffic Safety Administration (NHTSA), drivers who speed generally participate in other dicey driving behaviors, as well. That might include using a telephone or failing to buckle up.
Paying the Price for Speeding
All too often, innocent people wind up paying the price for other drivers' reckless decision to speed. If you or a loved one has been seriously injured due to a speeding accident, contact the veteran accident attorneys at the Salazar & Kelly Law Group, P.A. in Kissimmee, Orlando, or Altamonte Springs for a free, confidential consultation today.
Resource:
miami.cbslocal.com/2018/04/29/4-dead-florida-multi-car-crash/