Culpable Negligence in Florida: Fighting Back After Being Injured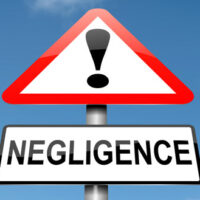 Accidents happen all the time. But when those accidents are preventable, suffering the consequences of the incident can be more than just irksome: it can be grounds for a lawsuit. In Florida, Statute 784.05 addresses what's called culpable negligence. It's a concept worth understanding if you've been injured in an accident. In the event you've been seriously injured in any type of accident, consulting with a local personal injury attorney could be a very good idea.
Examples of Culpable Negligence
Culpable negligence goes beyond simply making a mistake in judgment. According to the Florida Supreme Court, negligence must be "gross and flagrant,"a clear and irresponsible lack of regard for the life and safety of individuals exposed to the negligence. One must have been indifferent to the welfare of others altogether.  In some cases, it could involve actively choosing not to act. Examples might include:
Leaving a group of elementary school kids out by the back yard pool without adult supervision;
Storing a loaded handgun in a drawer where children have easy access;
Leaving a spill on a restaurant floor for an unreasonable period of time;
Failing to secure the railing of the stairwell in an apartment complex.
On the other hand, some purposeful decisions one makes could result in charges of culpable negligence, including:
Handing one's car keys to an underage driver;
Letting your aggressive dog roam freely through the neighborhood;
Penalties for Culpable Negligence
The penalties associated with culpable negligence depend on many factors, including the individual's previous criminal record, whether or not an injury occurred as a result of the negligence, and whether or not firearms were involved.
Recovering from an Accident
Following an accident that was the result of another's negligence or recklessness, you may be entitled to damages to aid in your recovery. These may include:
Expenses related to medical care, including physical therapy;
Lost present and future wages;
Funds to cover support services;
Other expenses associated with economic losses related to the accident.
Additionally, it's possible to collect damages related to pain and suffering. This is generally a sum calculated by looking at the cost of medical expenses and lost wages, combined with assessing the severity of the injuries. How will the injuries impact daily life? Will there be long-lasting, or even permanent consequences to you? How much treatment is anticipated down the line? All of the questions must be addressed.
Following an Accident
If you've been the victim of someone else's negligence, the experienced and aggressive legal team at the Salazar & Kelly Law Group, P.A. will fight for justice on your behalf. Whether the injury is the result of an auto accident, an altercation with an animal, a fall, a swimming accident, or anything else, we are on your side. Contact us in Kissimmee, Orlando, or Altamonte Springs today to schedule a free, confidential consultation.
Resource:
flsenate.gov/Laws/Statutes/2012/784.05